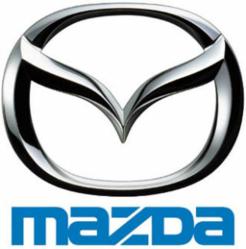 Joliet, Illinois (PRWEB) July 26, 2011
Mazda Motor Corporation recently announced that its new compact crossover SUV would be named the Mazda CX-5. Bill Jacobs Mazda- the premier Mazda dealership in Joliet, Illinois currently has a great line-up of Mazda vehicles in Joliet. The Mazda MINAGI concept car, which was shown at this years Geneva Motor Show, is the original concept from which the Mazda CX-5 derives its influence. The "CX" represents Mazda's crossover SUV vehicles, which includes both the Mazda CX-7 and Mazda CX-9. The CX-5 will be the compact model in the line-up. Mazda is debuting a new design theme, which the Mazda CX-5 will be the first to incorporate. The new design theme is known as "KODO – Soul of Motion", and was debuted with the Mazda SHINARI concept car. This design theme also incorporates the full range of breakthrough SKYACTIV technologies, including engines, transmissions, body and chassis. Mazda plans to release the CX-5 worldwide in 2012.
The SKYACTIV technologies encompass a large array of features within the vehicle. It offers a lightweight modular platform, with new suspension set-ups and, most importantly, much more efficient engines. The new platform also allows for new transmissions that will future-proof Mazda for the next decade. The technology platform can used as a base for any size car from the Mazda 2 all the way to the Mazda CX-9. Thanks to its modularity, it is anticipated that the rest of Mazda's line-up will be outfitted with the new platform.
The upcoming Mazda CX-5 will come equipped with a new 2.2-liter turbodiesel engine that produces up to 173 horsepower at 4500 rpm and 310 ft.-lb. at 2000 rpm. The engine is estimated to be 20 percent more efficient than the current 2.2 diesel engine. This will come with an all-new six-speed manual transmission. The new engine and gearbox give the front-wheel drive CX-5 CO2 emissions of less than 120g/km. The CX-5 will also be offered with Mazda's new 2.0-liter direct-injection engine.
The Mazda CX-5 will make its international debut at the 64th IAA (Internationale Automobil-Ausstellung) Motor Show. The show will be held in Frankfurt, Germany in September 2011.
At Bill Jacobs Mazda, the premier Mazda dealership in Joliet, we stock the latest Mazda models for all interested customers to test drive. We guarantee a positive buying experience with the help of our informative and friendly sales staff. They can answer any and all questions about cars. With their help, you will find the perfect car for your needs and, most importantly, budget.
###