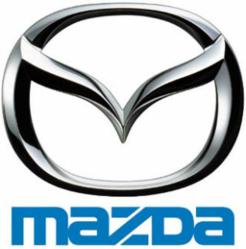 Joliet, IL (PRWEB) July 29, 2011
Bill Jacobs Mazda is pleased to announce that Mazda North American Operations reported an increase of sales in June from the same period in the previous year. Reported sales for June are 19,307 vehicles, up 5.9 percent versus June 2012. Throughout the entire first half of the year sales are up. An increase of 5.8 percent versus last year is reported, with 122,379 vehicles being sold in the first half of this year. There are three models in Mazda's lineup that greatly contributed to the sales increase from last: the Mazda CX-9, the Mazda CX-7, and the Mazda5. Bill Jacobs Mazda sells the full lineup of Mazda vehicles in Joliet.
The Mazda CX-9 recorded its best-ever June with sales up 14.8 percent versus last year. Mazda was able to sell 2,429 vehicles, year-to-date sales for the CX-9 are up 16.4 percent. The CX-9 is a popular option for those that often need to seat 7 people. The CX-9 offers a spacious and luxurious interior, while also offering a fuel-efficient 3.7-liter V6 engine.
The Mazda CX-7 celebrated its best June sales since 2007 with 2,631 vehicles sold. That is a 24.9 percent increase from last year, and year-to-date sales increase of 21.0 percent. The Mazda CX-7 is part of popular new segment in the market, the crossover. It offers the comfortable seating and spacious storage space of an SUV, while also handling and having the fuel-efficiency of a car. The popular CX-7 can be found in Joliet at Bill Jacobs Mazda.
The Mazda5 multi-activity vehicle reported its best June sales since 2006 with a 56.7 percent jump versus last June. The Mazda5 sold 1.659 vehicles in the month of June, and had a 26.7 percent increase in year-to-date sales. The Mazda5 is a unique vehicle in Mazda's line-up that is hard to categorize. It has the form factor of a car, but offers three rows of seating for six people to ride in it. It offers all of these features without sacrificing fuel economy. The multi-faceted Mazda5 is offered in Joliet at Bill Jacobs Mazda.
Bill Jacobs Mazda, the premier Mazda dealership in Joliet, offers quality customer service and Mazda vehicles in the Joliet area.
###