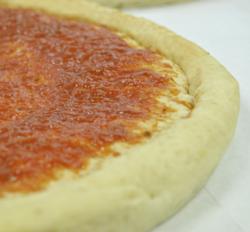 (PRWEB) July 27, 2011
Delta, BC - Unifiller Systems is pleased to announce the launch of their new pizza spraying technology, a unique and innovative flocker that lets pizza producers sauce pizzas within seconds.
"We're excited to unveil our new flocker which will allow pizza producers accurate portion control when saucing their pizza, eventually lowering ingredient costs, speeding production rates and positively impacting the bottom line" said Stewart MacPherson, the VP of Sales & Marketing at Unifiller. "The flocker provides options for hand spraying and automated line spraying for large volume producers. Additionally, the flocker allows for quick and consistent spraying of a variety of sauces, including gluten-free or particulate sauces like pesto."
Whether you produce fresh or frozen pizza, the flocker is an ideal machine for your production line.
To view our pizza spraying video, click here.
# # #