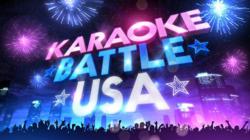 The only thing more exciting is the show itself. It is really incredible to see the heart and soul of these singers put out there and all the great things about the karaoke family.
Cincinnati, OH (PRWEB) July 26, 2011
Karaoke World Championships USA (KWCUSA) is proud to announce the 2 hour premiere of the new ABC Summer Series Karaoke Battle USA on Friday August 12 at 9pm EST. Karaoke Battle USA follows the KWCUSA competition at the regional and national levels. This is a real competition judged by three very distinguished judges and qualifies one male and one female to compete in the Karaoke World Championships including more than 30 countries in Killarney, Ireland September 8 – 10, 2011
ABC announced:
PREMIERE
ABC'S NEW SUMMER SERIES, "KARAOKE BATTLE U.S.A." CRISSCROSSES THE COUNTRY TO FIND AMERICA'S KING AND QUEEN OF KARAOKE
Joey Fatone Hosts, and Judges Include Singing Superstar Carnie Wilson, Music Journalist Joe Levy and 2009 Karaoke Champion Brian Scott
Did you know that some of America's biggest singing sensations started with karaoke? Taylor Swift, Carrie Underwood and others began that way. Who will be the next singer to leap from the karaoke circuit to superstardom? "Karaoke Battle U.S.A." shines the spotlight on the best karaoke singers across the country in six one-hour episodes hosted by Joey Fatone (*NSYNC, "Dancing w/the Stars") and premiering Friday, August 12 (9:00-11:00 p.m. ET) on the ABC Television Network. (Editor's note: The premiere is two hours, but the regular time period is 9:00-10:00 p.m. ET)
Fatone and a judging panel that includes singer/songwriter and TV host Carnie Wilson ("Bridesmaids"), music journalist Joe Levy (Maxim, Rolling Stone) and 2009 National Karaoke Champion Brian Scott will travel to the regional competitions at House of Blues locales, semi-finals and finals, along with officials from the pre-eminent Karaoke World Championships USA organization, which crowns two U.S. champs each year. As part of "Karaoke Battle U.S.A.", the best male and female performers at each regional competition will move on to the Los Angeles House of Blues where they will square off for the titles of King and Queen of Karaoke. In addition to those bragging rights, winners will also receive a prize package that includes a recording released by Hollywood Records and a trip to compete at the Karaoke World Championships in Ireland later this year.
The premiere episode was shot at the Las Vegas House of Blues, and the series filmed in House of Blues locations in Houston, Chicago, New York and Los Angeles.
Karaoke singers qualified in local competitions across the country and through online entries, then worked their way to the top. Wendell Payne, President of KWCUSA, says "We are truly so thankful for this opportunity for all of karaoke and the karaoke singers. And to think we started it all right here in Cincinnati, Ohio at a little bar called The Pike. It is truly humbling and fills me with so much excitement. Hundreds of Karaoke Bars across the county be hosting premiere parties. The only thing more exciting is the show itself. It is really incredible to see the heart and soul of these singers put out there and all the great things about the karaoke family."
"Karaoke Battle U.S.A." is produced for ABC by Lincoln Square Productions. Executive Producers are Rudy Bednar, Muriel Pearson, James Sunderland, John R. Green, and David Sloan.
ABC Media Relations:
Patrick Preblick (212) 456-7819; patrick.k.preblick(at)abc(dot)com
Alison Daulerio (818) 460-7920; Alison.k.daulerio(at)abc(dot)com
Photography/video available at http://www.abcmedianet.com. Photography request line (818) 460-6611.
Spread the word and follow KWCUSA and Karaoke Battle USA
http://abcnews.go.com/Entertainment/Karaoke_USA/
http://www.kwcusa.net
http://www.facebook.com/karaokebattleusa
http://www.facebook.com/KWCUSA
And finally you can spread the word on Twitter! You can follow all of our Twitter feeds and encourage friends/family to do the same:
@kwcusa
@ABCKaraokeUSA
@realjoeyfatone
@carnie_wilson
###