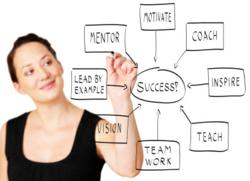 We're thrilled to provide our clients with our unparalleled 'insider's advantage.'
New York, NY (PRWEB) July 27, 2011
Insider Coaching Group (ICG) is excited to announce the launch of My Insider Coach a new career coaching service that meets the unique job search needs of doctors, academics, attorneys, and executives who are in career transition. ICG's team of former recruitment and HR professionals provide job coaching, career advice, and custom cover letters, resumes, and curriculum vitae specifically designed to jump-start the job searches of highly specialized professionals undergoing a career change.
"We're thrilled to provide our clients with our unparalleled 'insider's advantage.' Our coaches know what hiring-decision makers expect, because we've personally screened and interviewed thousands of highly-educated job candidates," said Jocelyn Clarke, Head Coach at ICG.
In this era of economic uncertainty, employment opportunities are changing dramatically for the clients served by My Insider Coach. The market for doctor jobs is changing dramatically; doctors are increasingly being employed by large health systems, requiring job seekers to be self-prepared for the physician recruitment process in new ways. Executives in weakening sectors, such as construction and manufacturing, may find that their economic interests are best served by crossing over to a new industry or geographic region. The job market for lawyers has never been more dismal, as there are now more law school graduates seeking jobs than there are lawyer jobs available. This over demand will require many young attorneys to change course and seek jobs in business. The Ph.D. job market is equally challenging to navigate—half of doctoral graduates seek employment outside of academia due to the shortage of tenure-track faculty jobs.
Specialized professionals seeking career change who employ the expert services of a firm like Insider Coaching Group will increasingly have the advantage in the changing hiring landscape for professional jobs. The ICG team also work with recruiters to provide their clients with superior job search materials that far surpass the competition.
Professionals interested in learning more about the services offered by Insider Coaching Group can visit My Insider Coach at http://www.myinsidercoach.com or email Jocelyn Clarke at jocelyn(at)myinsidercoach(dot)com. My Insider Coach also provides free career advice to those seeking career help on the Coaching Blog at http://www.myinsidercoach.com/career-coaching/
###