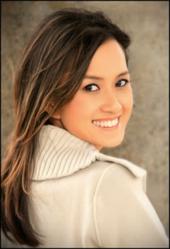 Pearly White Dental's website contains simple and easy to read descriptions of each dental procedure,
Huntington Beach, CA (PRWEB) July 26, 2011
Cosmetic and family dentist, Titi Dang, DMD of Huntington Beach, CA is proud to announce the launch of a new patient-focused website. The practice recently launched the website created by dental website design leader ProSites, Inc. The website includes many interactive features like patient education videos and a free Smile Analysis feature that helps patients make better informed decisions about their oral health. The website also utilizes extensive search engine optimization techniques to reach patients and local consumers who are searching for relevant information about dentistry related services like Zoom! Whitening in Huntington Beach.
"Pearly White Dental's website contains simple and easy to read descriptions of each dental procedure. This update has been added to our clinic's website to help our patients gain a full understanding of their dental experience," says Dr. Dang.
Current and prospective patients now have access to information about procedures, educational videos, dental technology and other informative content when they visit the new website. A certified and preferred Huntington Beach Invisalign Dentist, Dr. Dang also provides her community with the following:
Cosmetic Dentistry
Family Dentistry
Dental Implants
The practice has a team of clinicians including an endodontist, a periodontist, a hygienist, and an orthodontist for consultation and treatment.
Dr. Dang is also utilizing her website to educate the public on the importance of oral health. The website includes a page featuring frequently asked questions and answers related to oral hygiene.
"Yes, it is very important to educate the general population regarding dental disease and its links to overall body health. The most common dental disease is periodontal disease (gum disease). Usually it is left untreated because it is a "silent" disease and most people do not have symptoms (ex. pain) and it is left untreated. By this time, the bacteria from periodontal disease can travel through the bloodstream and effect their health," added Dr. Dang.
About the Doctor:
Dr. Titi Dang received her Bachelor of Arts degree in Biology from the prestigious University of Southern California in 1996. From there she continued her dental education at Tufts University School of Dental Medicine in Boston, Massachusetts where she received her Doctorate in dental medicine in 2000. Since establishing the practice in 2004, Dr. Dang has provided safe and comprehensive dentistry to patients throughout Huntington Beach, CA and surrounding Orange County communities. She is part of the California Dental Association (CDA), American Dental Association (ADA), and the Orange County Dental Association (OCDS). For more information about Pearly White Dental, visit the practice website at pearlywhitedental.com.
###