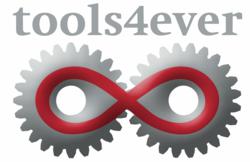 "There has been a major change in the management
of user information with UMRA. It is a huge time saver for us."

Patrick Butler, Network Server Administrator for
North Hunterdon-Voorhees
Lynbrook, New York (PRWEB) July 26, 2011
Tools4ever, the market leader in Identity and Access Management solutions, is pleased to announce that North Hunterdon- Voorhees Region High School District has recently implemented User Management Resource Administrator (UMRA). The district, which consists of two schools- North Hunterdon and Voorhees High School, has a roster of approximately 3,000 students. This large number of students in the schools' systems required hours of work from the IT department to provision and de-provision accounts manually every year. North Hunterdon-Voorhees implemented Tools4ever's UMRA to automate the management of user accounts.
They first implemented UMRA Mass, which provided such a positive experience, they decided to upgrade to UMRA Automation. Automation utilizes a scheduled project to scan the Student Information System for changes and processes the differences to Active Directory. The upgrade allowed them to make changes in one system that resulted in changes to the student's account in all systems. The school needed the software to be implemented quickly, before the school year commenced, and Tools4ever was able to deliver. Patrick Butler, Network Server Administrator for North Hunterdon-Voorhees said, "Tools4ever's implementation and planning was top notch. They made sure that we were 100 percent functional by the time promised to us and resolved every question that we had."
Now, with UMRA Automation in place, the school has dramatically increased efficiency. The IT staff no longer needs to deal with account issues, and what previously was a difficult problem - relocating a student from one school to the other. Now registrars are able to handle any changes that need to be made in one system, which automatically makes the change in all systems. Security, as well, has improved for the school. North Hunterdon-Voorhees has a rule that parents must sign a permission slip to give their child internet access. What used to be a long process is now done simply by the registrars, by just checking a box on the student's profile.
For more information about UMRA please visit: http://www.tools4ever.com/products/user-management-resource-administrator/
Read the complete case study at: http://www.tools4ever.com/files/cases/north_hunterdon.pdf
About North Hunterdon-Voorhees Regional High School District
The district is comprised of North Hunterdon High School located in Annandale, NJ and Voorhees High School in Glen Gardner, NJ. All together they educate about 3,000 students from 12 different municipalities and employee over 500 staff members. Their high schools are nationally ranked amongst the best public high schools in the country and are currently in the top 40 high schools in the state of New Jersey.
About Tools4ever
Tools4ever distinguishes itself with a no-nonsense approach and a low Total Cost of Ownership. In contrast to comparable Identity & Access Management solutions, Tools4ever implements a complete solution in several days rather than weeks or months. Because of this approach, Tools4ever is the undisputed Identity & Access Management market leader, with more than one million user accounts managed on a daily basis.
Tools4ever supplies a variety of software products and integrated consultancy services involving Identity Management, such as User Provisioning, RBAC, Password Management, SSO and Access Management. For more information, please visit http://www.tools4ever.com.
For additional information, please contact:
Tools4ever New York
Dean Wiech
866-482-4414
press(at)tools4ever(dot)com
# # #