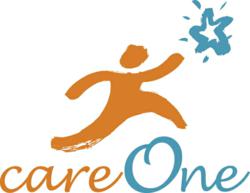 Unfortunately, many families don't realize how much debt they can safely afford to take on until they have passed their limit and are in a financial crisis.
Columbia, MD (PRWEB) July 26, 2011
With much of the nation's attention focused on the debate in Washington D.C., over the national debt and the budget deficit, CareOne Services, Inc. encourages families to take this opportunity to evaluate their own debt and their ability to pay it off.
"Every family has its own personal debt ceiling – a maximum amount of debt it can realistically afford to pay back," says Mike Croxson, president of CareOne, one of the nation's largest providers of debt relief services. "While the government's is set by law, personal debt ceilings are set by a variety of circumstances, from income to financial goals. Unfortunately, many families don't realize how much debt they can safely afford to take on until they have passed their limit and are in a financial crisis."
While the federal government has known it has been approaching its debt limit for months, Croxson said many people don't realize they have borrowed too much money until it is too late. For example, they might have an unexpected expense or loss of income and quickly find that they are unable to remain current on all of their bills. Croxson said having a budget and a realistic understanding of their debt can help families avoid financial emergencies.
Families and the government aren't too far apart in spending habits. Each month, millions of families spend more than they earn to pay not just for splurges but for essentials, from groceries to gas, just as the federal government spends more than it generates in taxes to pay for a variety of government programs.
Croxson said some signs that families may have too much debt include:

Using one credit card to make a payment on another or regularly needing to use credit cards to pay other bills such as mortgages, rent payments or utility bills
Having at least one credit card near, at or over the credit limit
Being late, at least occasionally, on paying bills
Not knowing how much debt you have
"My hope is that as the federal debt gets more attention, it will raise people's own awareness of how much personal debt they have and the importance of having a plan in place to pay it off," Croxson said.
Croxson said there are several things that regular families can learn from the discussions taking place in Washington, D.C. surrounding the federal debt.
When the debt limit is reached, extreme action must be taken: As the deadline for a default nears, government leaders are putting forth a number of plans to curb spending and help restore the nation's strong financial footing. Many of these plans include provisions that likely wouldn't be considered under normal financial circumstances.
Similarly, when families max out their debt, they may do things they wouldn't typically consider to help pay their bills and make ends meet. While some of the actions may seem extreme to family members, they are critical to helping maintain financial stability.
Creating a balanced budget is a difficult task: Virtually everyone in Washington agrees that a balanced budget is important, but there is little agreement on a solution given the vast array of expenses and conflicting priorities.
Similarly, in a family, everyone has different needs and wants that must all be addressed when determining the household budget. Some people may be willing to give up eating out, while others are willing to cut back on the cable package. All of these points of view must be taken into consideration to create a budget that works for everyone.
It's not too late to take back financial control: Just as the government is looking for ways to balance the budget and get the federal debt under control, families who are feeling overwhelmed should do the same thing. For many people, just making – and sticking to – a budget and a debt payment plan may ease the financial pressure. Others may need more formal assistance from a licensed debt relief company. Whatever is needed, Croxson said it's important for individuals to take that first step.
"Talking about debt and seeking help is no longer as taboo as it was even five years ago," Croxson said. "If people need help, whether that's a formal plan or just some moral support from a friend, I encourage them to have those conversations and get the assistance they need."
About CareOne
CareOne Services Inc., is a debt relief company formed in 2002 to provide consumers with multiple solutions to complex money issues. CareOne takes a holistic approach to assisting customers in debt and reviews each situation to create achievable financial solutions. CareOne's services include credit counseling, debt management, debt settlement, as well as free referrals to bankruptcy attorneys if that is in the best interest of the consumer.
CareOne also provides the CareOne Community, a free online resource for consumers that includes educational tools, blogs and forums where more than a million people share their experiences and receive support from others in similar situations.
Headquartered in Columbia, Md., CareOne has helped more than 2 million people. In 2010, it provided consumers with the tools and assistance to pay down more than $385 million in debt. CareOne provides services in 41 states. For more information, call 1-888-888-CARE or visit CareOneCredit.com.
For The Media
For more information on CareOne Services Inc. and the debt relief industry, visit http://www.careonedebtinsights.com or call (336) 505-9312.
###