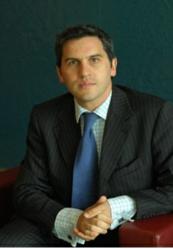 BCSG's products provide real, tangible solutions for small businesses to survive and succeed while simultaneously providing financial institutions with the opportunities to differentiate their proposition, enhance customer loyalty, and grow wallet share.
(PRWEB UK) 26 July 2011
With 4.5 million private sector businesses in the UK generating an estimated combined annual turnover of £3.2 billion, small and medium sized enterprises together account for 99.9% of all enterprises. BCSG's breadth of experience, innovative products, technology focus and small business knowledge, position them perfectly to help SMEs build successful businesses in these times of economic hardship and also as key industry experts.
BCSG were a small business themselves less than 5 years ago with a handful of desks. They have since grown into an organisation that is now headquartered in a new 5 floor office, with operations globally, turnover almost doubling year on year, an expanding product portfolio and a reputation for being market leaders in their field.
BCSG's early years were focussed on delivering training and customer support services to SMEs in the UK and their success has come from a deep understanding of the challenges small businesses face, particularly during the recent tough economic conditions.
This insight combined with the previous experience of the key management team, who are predominantly from a banking and technology background, has allowed the business to provide the level of service required to work with large financial institutions. BCSG has worked with a number of the FTSE 100 companies and has grown to become a trusted and valued provider, operating to the highest levels of rigour, control and confidentiality.
###