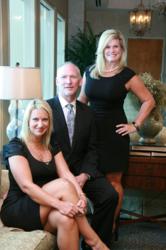 Alpharetta, GA. (PRWEB) July 26, 2011
Ideal Practice Solutions located in the southeast region of the US is a comprehensive plastic surgery consulting group, founded with the objective of assisting other cosmetic plastic surgeons and plastic surgery professionals to increase their profitability by improving their operational efficiencies, growing cosmetic revenues, and elevating public awareness.
The Founder of The Swan Center for Plastic Surgery, which is located 20 minutes north of Atlanta, Ga., Joseph G. Bauer, M.D., is dual board certified in General Surgery and Plastic and Reconstructive Surgery, and of late; entrepreneur. Dr. Bauer is known as a leader and mentor to countless in the plastic surgery industry. He has worked with multiple clinical trials for the FDA, together with Mentor Corporation and Allergan. Dr. Bauer is highly regarded for his expertise, in particular as a cosmetic breast surgeon. At present, Dr. Bauer and his associates have commenced forward on a number of revolutionary, new innovative technologies and energies toward assisting other cosmetic plastic surgeons and groups "augment" (pun intended) cosmetic revenue into their own practices.
When The Swan Center for Plastic Surgery was established in 1993; its aspirations were to provide services exclusively to cosmetic plastic surgery of the face, breast, and body to patients near and abroad. That mission was accomplished in part by the support The Swan Center received from exceptional advisors in the plastic surgery industry. Today, unfortunately those advisors and mentors have long moved on to pursue other careers, leaving a void in the consulting realm of cosmetic plastic surgery today. In view of those facts, The Swan Center had a vision to enhance much of the original teachings and technology with added expertise, knowledge, and proficiency to parlay nicely as a new purpose for establishing a global plastic surgery consulting group, Ideal Practice Solutions. The Swan Center still serves patients from the Caribbean, and as far away as the Middle East. Once a patient arrives, there is a seamless Swan Center patient experience that combines cutting edge technology and world class medical care with personalized attention and convenience with an onsite JCAHO accredited surgical center.
Today, the highly regarded center now launches a new commitment to the plastic surgery community through its consulting and training programs. "After countless years, we now have the tools, training resources, facility, consultants, and lecturers, to work with other practices within our industry", says Terri Buckner, Practice Administrator for The Swan Center, and Managing Partner for Ideal Practice Solutions. To that end, The Swan Center has an established well regarded history and has developed important tools for other plastic surgeons and their staffs wanting to expand their practices. "Ironically, so much of what we do at The Swan Center is educating patients about surgical procedures, recovery processes, healing…but that is what customer service is; communicating in a language patients understand". Terri Buckner says. "We now want to take it one step further and focus other medical professionals to emulate some of our achievements not our failures", Ms. Buckner says lightheartedly.
"Ideal Practice Solutions (IPS) came about in actuality as an expansion concept based on The Swan Center for Plastic Surgery and its achievements", says founder, Dr. Joseph Bauer. "IPS is about teaching leadership, development, and pioneering solutions to other professionals", Dr. Bauer goes on to say. "We have learned much throughout our years about practice startup, financial matters, patients, business, clinical processes, employees, and a perceptive initiative about the cosmetic business by conveying proficient well-organized, in-depth care and services to our patients", said Dr. Bauer.
Dr. Bauer goes on to say, "One area or a new initiative I would like to spotlight within IPS is what I call new physician start up's, or those coming out of residency." "I remember the unease I felt coming out of medical school, prepared to perform plastic surgery, not well prepared to start a business since very little to none on that topic was taught in medical school about business foundations or knowing how to compete in such a competitive market." says Dr. Bauer. "Recent advancements and technology is only one element of this new initiative at Ideal Practice Solutions we are undertaking," said Dr. Bauer who comes with extensive training and expertise in plastic surgery. Again, "one of my personal objectives is to concentrate or provide guidance to new surgeons that are ready to compete for patients in a very competitive market," Dr. Bauer said. Here comes "NEW PHYSICIAN BOOTCAMP".
Ideal Practice Solutions intends to be a leading force in practice management and consulting services. That powerful declaration is in part due to some innovative and pioneering initiatives taking place like…

On Site Assessments - On Site Assessments to observe staff, review processes, and make recommendations for increasing cosmetic revenue.
Swan University - On Site Plastic Surgery Training Facility – The only one of its kind and located conveniently in Atlanta, GA., teaching seminars and delivering the best in aesthetic training.
Reputation Management - Brand Protection Team works with Practices to leverage positive feedback, and implement safeguards to reduce the risk of online negative patient reviews.
Marketing - Develop Custom Marketing Plans that increase brand awareness and promote practice sales.
SEO & Advanced Social Media - Maximizing SEO and social media outlets, we work to improve search engine rankings and increase web exposure.
Events – Our unprecedented "Girl's Nigh Out" branding events entertain and educate while creating brand awareness throughout the community.
Reporting and Analysis – Establish productivity goals, analyzing data and communicating results in a manner in which you and your staffs understand to make improvements upon.
Innovative Technology – Information systems experts explore innovative solutions to some of the everyday challenges facing plastic surgery practices today.
"The combined expertise along with input and guidance from the Ideal Practice Solutions service team allows us to work with clients on financial matters, customers (patients), business, clinical processes, technologies, and employees to allow the practice we work with to become the number one plastic surgery group in their region"., says Terri Buckner. Ms. Buckner goes on to state, "We are committed and designed to provide leadership and guidance to your team and want to partner with you and your team; and as we say here at IPS… Ideal Solutions for Your Success".
The Swan Center for Plastic Surgery is located at 4165 Old Milton Parkway, Suite 200 East, Alpharetta, GA 30005. To learn more visit http://www.swancenteratlanta.com or call 770.667.0904
Ideal Practice Solutions is located at 4165 Old Milton Parkway, Suite 130, Alpharetta, GA 30005. To learn more visit http://www.idealpracticesolutions.com or call 404.602.0188
###