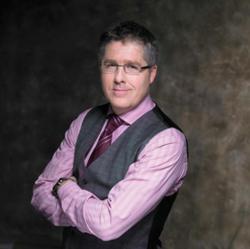 State Bank & Trust named the #1 top-performing bank in the nation.
Franklin, TN (PRWEB) July 27, 2011
Financial Marketing Solutions announced today that one of their clients, State Bank, has been named the #1 top-performing bank in the nation. One of the best-capitalized banks in Georgia, State Bank selected Financial Marketing Solutions early on to create a brand for the new bank and launch the financial institution's external and internal marketing communications. State Bank Financial Corporation has been recognized as the top performing bank in the United States, according to Bank Director magazine's 2011 Bank Performance Scorecard, a ranking of the 150 largest U.S. publicly traded banks and thrifts based on 2010 calendar-year financials. Read the full article about State Bank - Opportunity of Lifetime.
"This is a big honor for State Bank," stated Tim Pannell, President and CEO of Financial Marketing Solutions, "and we are pleased and grateful to have played an integral role in the development of the bank brand." Financial Marketing Solutions helped to create the bank's brand palette and personality, external TV commercials and print materials, website, internal branding elements and promotional items as the bank began it's franchise. FMS' portfolio of the State Bank brand launch may be viewed at: http://www.fms4banks.com/statebank.
About FMS: Financial Marketing Solutions is a niche advertising agency that specializes in providing strategic, creative and interactive marketing solutions for banks. For more information about Financial Marketing Solutions, e-mail amber(at)fms4banks(dot)com or visit http://www.fms4banks.com.
# # #