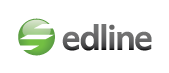 Chicago, Illinois (PRWEB) July 27, 2011
Edline, the leading provider of K-12 web and communication solutions, is pleased to announce its recent partnership with Florida Virtual School (FLVS). Known for their nationally recognized e-Learning model, FLVS provides a high-quality virtual education for students throughout the US and the world.
FLVS will utilize Edline's feature-rich Notification System to communicate instantly via email, phone and SMS text message with their burgeoning student body of 122,000 and growing.
"Our decision to invest in Edline's Notification solution was not taken lightly, " says Christine Conidis, Project Specialist of FLVS. Conidis is responsible for oversight of the entire project including conversion from the existing platform. "We rigorously evaluated multiple providers to be sure their model was scalable—given the projected growth of FLVS—and that the company was reputable, with a long track record of success. In the end, we felt that Edline was the best fit for our school."
Edline's Notification system is being used in thousands of schools throughout the US and is setting the standard for concise, reliable outbound communication to promote student safety and success. Messages sent can be for routine or emergency purposes, and FLVS can choose from custom or predetermined messages that translate into over 20 languages.
Rick Noble, CEO of Edline, expressed his enthusiasm for the partnership. "We are thrilled that Florida Virtual School will be using our Notification System. It is truly gratifying to be working with a group that values student success as much as we do, and we are excited to provide what will surely become a valuable and integral part of their communication strategy."
About Edline
Edline is the leading provider of website and communication solutions specifically designed for K-12 education. As an industry leader for over a decade, Edline helps over 20,000 schools and millions of families succeed through the use of innovative technologies that support learning and enable meaningful online communication and collaboration between teachers, students and families throughout the learning community. Edline's solutions include District/School/Classroom websites, Learning Management and Classroom Solutions and Notification Solutions for routine and emergency communication.
About Florida Virtual School
Florida Virtual School (FLVS) is an established leader in developing and providing virtual Kindergarten-12 education solutions to students throughout Florida, the U.S. and the world. A nationally recognized e-Learning model and recipient of numerous awards, FLVS was founded in 1997 and was the country's first, state-wide Internet-based public high school. Today, FLVS serves students in Kindergarten-12th grades and provides a variety of custom solutions for schools and districts to meet student needs.
###