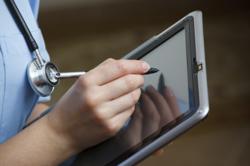 By putting world-class people behind each project we can give customers the confidence they need to know that we are the right choice for their display solutions
Austin, TX (PRWEB) July 26, 2011
Touch screen manufacturer and display enhancement integrator, Touch International, announced today the strategic addition of several key personnel members as part of its drive to deliver world-class products and services, and guarantee its spot as the number one touch screen leader in the growing vertical markets.
To promote greater collaboration between the company's engineering and manufacturing segments, Touch International has appointed industry veteran, Randy Hutcheson, as its new Senior Vice President of Engineering. Hutcheson comes from a long line of industry leading semiconductor companies including Motorola/Freescale, Cirrus Logic and AMD, and will oversee Touch International's design, electrical and systems engineering teams.
"We have a commitment to our customers to help them deliver industry leading touch and display products for their OEM applications," explains Michael Woolstrum, Touch International Chief Executive Officer. "By adding Randy and several other key players, we have positioned ourselves and our customers for continued penetration in the military, medical, aerospace and retail markets."
In addition to Hutcheson, the company has added Application Engineer Tonica Francis, from Kimoto Tech, and Military and Specialty Accounts Manager James Hunt, from General Dynamics Canada, to deliver greater engineering and design support to its customers. It has also expanded the Austin-based quality team by adding Quality Assurance Manager Robert Biafore, from Motorola.
"In a day where customers have several alternatives for their touch screen needs, Touch International must set itself apart from the rest," explains Kelly M. Leff, Director of Marketing at Touch International. "By putting world-class people behind each project and implementing systems that streamline company processes, we can give customers the confidence they need to know that we are the right choice for their display solutions."
About Touch International
Global touch screen manufacturer, Touch International, was founded in 2002 by Michael Woolstrum and long-time veteran, Gary L. Barrett. Headquartered in Austin, Texas, Touch International is a world leader in touch screen and EMI filter technology. The company, with its partner DMC, Co. Ltd. in Osaka, Japan, operates seven manufacturing facilities worldwide with 1,200 employees. Touch International's factories manufacture Apple iPhone-type projected capacitive touch screens, resistive sensors and glass filter products used in touch screens, EMI, anti-reflective and anti-vandal filters.
###