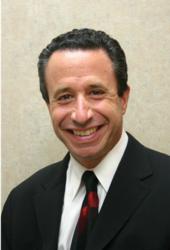 Routine dental checkups can help in diagnosis and prevention of systemic diseases,
Edison, NJ (PRWEB) July 26, 2011
Cosmetic and family dentists, Mark A. Vitale, DMD and Dr. Paul M. Tedeschi of Edison Dental Arts are proud to announce the launch of a new patient experience. The practice recently launched the new website created by dental website design leader ProSites, Inc. The website includes many interactive features like patient education videos and a smile gallery to help patients make better informed decisions about their oral health. The website also utilizes extensive search engine optimization techniques to reach patients and local consumers who are searching for relevant information on Edison, NJ cosmetic dentistry.
"We are proud of our website which offers descriptions and videos to describe selected procedures," said Dr. Vitale.
Current and prospective patients now have access to information about procedures, educational videos, newsletters, and other informative content when they visit the new website. Some of the services available at Edison Dental Arts include:
Cosmetic Dentistry
Dental Implants
Family Dentistry
Edison Dental Arts also uses their website to educate the public on the importance of oral health. The website includes a frequently asked questions page, with answers to common questions related to oral hygiene.
"There is a strong link between oral health and overall systemic health. A number of diseases such as heart disease and diabetes manifest themselves in the mouth. Many medications taken for conditions such as hypertension have effects on the mouth. There are conditions seen in the mouth that can indicate an autoimmune problem. Pregnancy has manifestations in the mouth with swollen and bleeding gums. Routine dental checkups can help in diagnosis and prevention of systemic diseases," says Dr. Vitale.
About the Doctors:
Dr. Vitale and Dr. Tedeschi are both active members of the Middlesex County Dental Society, the New Jersey Dental Association, and the Academy of Oral Medicine, the Seattle Study Club; an international group of dentists who excel as practitioners and strive for the best in dental education. In October of 2010, Dr. Vitale received a Fellowship in the American College of Dentists. This honor is presented to fewer than 3% of all dentists for leadership, professionalism, and contributions to society and the profession. For more information about Edison Dental Arts or Crowns & Bridges in Edison, NJ visit the practice website at edisondentalarts.com
###