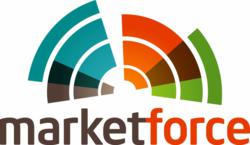 Happy customers produce the gift that keeps on giving. They buy more. They tell their friends. They return more frequently.
Boulder, CO (PRWEB) July 27, 2011
Market Force Information, the world's leading customer intelligence firm, has seen a three-fold increase in demand for its call center and social media monitoring and outreach services over the past 18 months among a wide range of consumer industries, from restaurant to retail to petro-convenience.
The demand has been fueled by the ever-expanding ways that consumers expect to interact with the brands and stores they frequent. Consumers are posting comments on various social media and call forums, and expect to get a response. Companies lacking a ready method to monitor and respond to all forums face a potential backlash, while those that can quickly identify root causes of a burgeoning problem and track it through to resolution create a competitive advantage.
Why? Because the impact of negative customer experiences has never been greater for brands. With the ability to instantly broadcast their frustrations, consumers can turn a single adverse instance into a PR nightmare. Estimates show that defecting customers will typically share their negative experiences with eight to 10 people, and one in five will tell 20 people. Yet, a well-handled response can actually increase loyalty. With so much at stake, brands are recognizing that professional call center services, monitoring and responding quickly to social media chatter with store-specific comments, and the ability to glean intelligence from those customer interactions are crucial to keeping those customers loyal.
Market Force is currently providing customer response solutions, including call center services and social media monitoring, as well as its Customer Intelligence Reporting Platform, to leading North American restaurants and retailers, including Burgerville, Dairy Queen, Daphnes California Greek, Delaware North Companies, El Pollo Loco, Firehouse Subs, Forzani Group, Ricky's, Rubio's Fresh Mexican Grill, Ruby's Diner, TravelCenters of America and Togo's.
"The Market Force team has been an excellent partner for nearly eight years," said Carolyn Kidder, Senior Consumer Relations Manager for Dairy Queen. "Using the Customer Intelligence platform, we can quickly take action on behalf of any consumer and provide them with the best and most complete service. Our operations team is always delighted by the breadth of information available."
Customers rely on Market Force's call center services and social media monitoring to provide round-the-clock 1-800 live operator and Web support coverage with highly trained, multi-lingual staff that can quickly and efficiently respond to customer inquiries and issues. They can also be used to send follow-up gifts, thank you cards or other fulfillment to complete the issue resolution.
Market Force's Customer Intelligence Reporting Platform provides a powerful system to both take immediate action, as well as to highlight emerging trends that require more systemic corrective action. The platform can be used as a part of the overall solution, or as a hosted platform for companies that have their own in-house call center. The Customer Intelligence Reporting Platform provides:

An automated platform that categorizes and tracks all issues through resolution with 24 x 7 access
Customized reports available online or via automated delivery
Follow-up fulfillment such as letters, gift cards or email notes from executives
Instant email alerting for issues requiring immediate attention
Integration with other Customer Intelligence feedback, such as customer satisfaction, internal audit and mystery shopping summaries, for a comprehensive view of the customer experience
"Resolving customer complaints and concerns is critical to customer retention and engagement," said Janet Eden-Harris, chief marketing officer for Market Force Information. "Happy customers produce the gift that keeps on giving. They buy more. They tell their friends. They return more frequently. But, a few unhappy customers can undo all of your great work."
In addition to call center services, Market Force provides a variety of customer intelligence solutions and analytics, from mystery shopping and customer feedback, to competitive price auditing and merchandising services – all designed to give its clients the intelligence they need to delight their customers and drive bottom-line results.
"Call centers and social media monitoring are key elements of a comprehensive customer intelligence view," added Eden-Harris. "When combined with other customer perspectives, such as customer satisfaction metrics, mystery shopping scores or social media monitoring, brands have a powerful and comprehensive view of their customer. Consider that a five percent improvement in retention rates can raise profits from 15 percent to 50 percent."
About Market Force Information
Market Force Information Inc. is the leading global customer intelligence solutions company for business-to-consumer companies including major retailers, restaurants, grocery and convenience stores, financial institutions, entertainment studios and consumer packaged goods companies. Market Force Information has pioneered the industry with a suite of customer intelligence solutions that provide clients with the business intelligence they need to delight their customers and drive bottom-line results. The company measures store-level operations and customer attitudes through mystery shopping, customer feedback, market audits and merchandising services, with the analytics to drive targeted improvements. For more information, please visit: http://www.marketforce.com and follow us on Twitter @MarketForce.
###