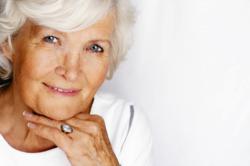 "The sheer numbers and discretionary dollars speak for themselves. You need to be 'Engaging the Ageing' to thrive in business today – that's where the money, power and influence lies" says Henry
Sydney, NSW (PRWEB) July 27, 2011
In a move to bridge the growing divide between businesses and their 50+ clientele, The Wise Agency has opened shop as a matchmaker. The 50+ market is one of the most lucrative, yet many businesses are sticking by traditional marketing practices of targeting 18 to 45 year olds. But the voice of the older consumer isn't one that any industry can afford to ignore. The Wise Agency makes it its business to hear their interests, needs and demands loud and clear, and bring these to the door of business. And that means good business as the over 50's are Australia's fastest growing consumer segment, controlling the largest portion of Australia's wealth, with the discretionary spending power estimated at over $218 billion.
"Our research shows that 50 plus will not ride the wave of communicating strategies focused on the younger, nor the senior generation. This is not a demographic that can be an add-on to anything. They have very distinct communications needs and expectations" says WISE Managing Director Nadia Henry. "Today's reality is 'age power rules!'"
The WISE agency debunks the myths of the savvy seasoned consumer and has opened its doors to capture this dominant market which worldwide are making the majority of expenditures in virtually every category. Even turns out people between 55 and 64 are the most devoted coffee drinkers!
"The sheer numbers and discretionary dollars speak for themselves. You need to be 'Engaging the Ageing' to thrive in business today – that's where the money, power and influence lies" says Henry. "But interestingly here in Australia, marketers are slow to realise the full potential of this powerful demographic. They just don't understand the market."
Wise Research on Top Myths about the Mature Market:

Myth: People in their 50's, 60's, 70's, 80's are not Internet users. In fact, they are the fastest growing Internet users, spending more time online than teenagers.
Myth: The mature market doesn't have money to spend; Yet the over 50's control the largest portion of Australia's wealth.
Myth: Over 55+s stick with what they have; Rather they buy new and are the leading purchasers of health care, entertainment, alcohol, travel, electrical appliances, household services, reading materials, cosmetics, designer clothes and much more.
Myth: Baby Boomers and beyond don't try new things; Instead, they are constantly trying new brands and products that meet their changing life stages and styles.
Myth: They are saving it for their children's inheritance; This group is much more concerned about helping their children now.
Myth: They stay put; This demographic accounts for over 80% of all leisure travel.
Myth: 55 plus are prepared to go gently into the twilight; Forget that, they are ready to kick up their heels and see themselves as forever young.
"And they are NOT their parents," continues Henry, "This is fully unchartered territory, but get it right, and you're richly rewarded! Henry is on a mission to educate and inform others about the true realities of this market, wherein the numbers alone are staggering.
Across Australia, the UK, Canada and US, stats on over 50's reveal:

control over 70% of all disposable income with $1.6 trillion in spending power with more than $1 trillion of that spend on goods and services.
account for 50% of all discretionary spending.
earn an income per capita that is 26% higher than the national.
spend over $7 billion online and more time online than teenagers.
have a cumulative household value of $19 trillion.
purchase more than 40% of all new cars and over 80% of the luxury new cars.
represent more than 80% of leisure travel.
buy 74% of all prescriptions and 51% of all over-the counter drugs
Marketing specialist in consumers over 50, Henry has spent a decade targeting this demographic, and has amassed a mature market team experienced in working primarily with FMCG products, retirement villages and aged care communities. WISE offers daily tweets and regular blogs with tips and techniques on everything you've ever wanted to know about this market, but didn't know where to go to find out.
And to make sure they get it right, WISE has a call out for 50's to join the " WISE Feel Age Marketing Forum", where they are invited to comment on current marketing advertising and trends. Surveys, focus groups and forums will keep the conversation going to tap into a voice that's seldom heard.
"There's a big difference between growing up and growing old, and while we recognise that wisdom comes with age, we know too that nowadays, we all still feel young at heart," continues Henry.
But marketers beware "Those who are mature will consider any offering against what they already know to be true" says Henry. "Because after all, they weren't born yesterday."
###