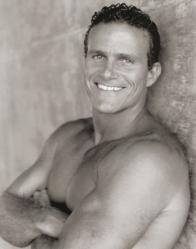 From first meeting him, Joseph has shown passion for finding the next level of fitness and training for his athletes and clients.
Duarte, CA (PRWEB) July 27, 2011
Joseph Allyson, a longtime fitness trainer, surfer, and athlete has dedicated his life to being active and fit in everything he does. Joseph, 51, will become one of a select group of Master Trainers focused on Surfing and Action Sports for CrossCore, Inc. in Southern California and beyond.
Joseph has hosted a variety of Action Sports television shows including Planet X and Surge TV, been featured in numerous videos and commercials and has been a contributing writer for Surfer, Surfing and Water magazines. He is certified as an I.S.S.A fitness trainer and works with Professional Surfers and MMA athletes in Fitness Conditioning. He now joins CrossCore and is poised to focus his energies on becoming a Master Trainer for Action Sports with CrossCore® War Machine® and CrossCore180®.
"Over the years, I have had the privilege of meeting and working with world class athletes. From my time working with Olympians on the 1996 U.S. Olympic Team to the great Surfers and Action Sports athletes of today, I am very excited to be involved with CrossCore, and to bring Rotational Bodyweight Training to the forefront," said Joseph Allyson – Personal Trainer and Fitness Coach.
Joseph has practiced his exercise in a way that could only describe him as "Super Fit at 51." He practices and teaches fitness at all levels, and believes that fitness is not just a gym-based approach. He sees it as true lifestyle approach. Whether it is in the water surfing or training out of the water to increase strength, balance, flexibility and coordination, Joseph will teach others how Rotational Exercises and Rotational Bodyweight Training are important no matter what ones age.
"From first meeting him, Joseph has shown passion for finding the next level of fitness and training for his athletes and clients. CrossCore's Rotational Bodyweight Training systems are the evolution of yesterday's 'Straps" that forgot about the third plane of motion, 'Rotation.' Joseph's dedication to health and fitness combined with CrossCore RBT will allow us both to show that passion like never before. We are very pleased to have him on the team!" said J.P. Brice – Vice President and Co-Founder of CrossCore, Inc.
CrossCore, Inc. is a manufacturer of advanced "Rotational Bodyweight Training" products and accessories. Its one-of-a kind patent pending pulley systems adds rotational movements to continuously engage the core and the entire body to create highly effective training techniques. Additionally, Crosscore products offer high versatility in fitness training with the addition of accessories including kettlebells, rings, straps, and sandbags to deliver peak conditioning opportunities. CrossCore allows all levels and ages of users- fitness enthusiasts, sports performance athletes, military personnel, mixed martial artists and more- to safely challenge themselves and to actively grow their fitness goals. CrossCore's rotate to engage products are distributed in the U.S. and Internationally.
For more information please go to http://www.crosscore-usa.com or contact Jay Wilson at jay(at)crosscore-usa(dot)com
###