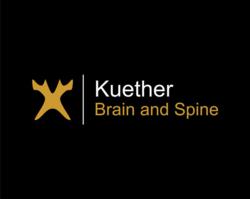 Tualatin, OR (PRWEB) July 27, 2011
Todd Kuether, MD Neurosurgery has opened a new office in Tualatin, Oregon. Dr. Kuether operates at Legacy Good Samaritan, Legacy Emanuel and also at the new Wilshire Surgery Center – a state of the art facility across the street from St. Vincent Hospital in Beaverton.
Dr. Kuether was locally trained in Neurosurgery at Oregon Health Sciences University and has been in practice 11 years. He is also fellowship trained in interventional neuroradiology, bringing added expertise in stroke care and brain aneurysm treatment to Legacy Health System. Dr. Kuether performs all aspects of brain and spine surgery, including cutting edge procedures such as artificial disks, kyphoplasty, and XLIF (Extreme Lateral Interbody Fusion).
Dr. Kuether also was recently appointed Co-Chair Neurosurgery Section at Legacy Good Samaritan Hospital. Find out more about Dr. Kuether at http://www.kuetherbrainandspine.com or call 503.489.8111. Dr. Kuether's offices are adjacent to Legacy Meridian Park Hospital at 19250 SW 65th Avenue, Suite 260 in Tualatin, Oregon 97062.
About Todd Kuether, MD Neurosurgery
Dr. Todd Kuether has spent the last 11 years as a neurosurgeon in the Portland, Oregon metro area, specializing in brain and spine disorders. He treats aneurysms and other disorders without invasive surgery. In addition to completing a residency in Neurosurgery, Dr. Kuether also completed a fellowship in Interventional Radiology at Oregon Health Sciences University (OHSU) in Portland. Dr. Todd Kuether's neurosurgery practice strives to find a quick solution to their patients' health issues and get them back to their normal everyday activities as soon as possible.
###