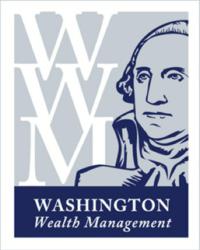 Middleburg, VA (PRWEB) July 26, 2011
Washington Wealth Management, LLC, an independent Registered Investment Adviser, is pleased to announce its strategic alliance with Cornerstone Wealth Management, a $250 million plus wealth management firm headquartered in San Diego, California. The alliance provides a new Family Office business for Washington Wealth Management and establishes the firm's first location in California. This move is part of Washington Wealth Management's extensive expansion on the West Coast.
Cornerstone was founded in California in 1999 by Chris Meacham, CPA, President and CEO, primarily for individuals with a net worth in excess of $10 million seeking alternatives to traditional wire houses and prepackaged investment products. In January 2011, Cornerstone launched the Cornerstone Diversified Portfolio Fund, which provides an investment platform for clients with less than $10 million. Along with sharing its Family Office platform, the strategic alliance also opens the Cornerstone Diversified Portfolio Fund to Washington Wealth Management's investors.
"Families and high-net-worth individuals have come to us over the years because of our independent approach," said Mr. Meacham. "We've never been affiliated with a wire house, nor do we sell products. Our advice is objective, unbiased, and based on what's best for the client. This is one of many ways that we align with Washington Wealth Management's philosophy of 'Client First, Advisor Second, Firm Last.'"
Washington Wealth Management shares that independent approach. The two firms will provide greater access to the independent financial vehicles that today's investors are seeking, as well as more robust technology for managing money. The joint alliance will include the addition of TD Ameritrade as a custody partner for both firms' open architecture platform.
Tony Sirianni, Founder and CEO of Washington Wealth Management, explained why Cornerstone is the ideal entry partner for the Family Office business, "Chris Meacham and his team are the perfect group to serve as the 'cornerstone' of our new Family Office business. They represent everything we believe in. They have developed a respected, sophisticated, client-first approach that fits our perspective of Client First, Advisor Second, Firm Last."
John Simmons, who joined Washington Wealth Management as President in May 2011, spearheaded the Cornerstone alliance. "I've known Chris for years, and have followed his success at Cornerstone. Success in the family office world is all about character, and Chris's is unimpeachable," he said.
Mr. Sirianni revealed that in addition to Cornerstone, the firm seeks to establish family office partnerships throughout the country. "The family office concept is best executed with an independent approach. Family offices will take advantage of the highest range of our product spectrum. For these clients, it is more than just managing their investable assets. Their needs extend to arts and antiques lending, aircraft financing, or just holding shares purchased overseas in euros rather than dollars," he concluded.
Tasked with ensuring the delivery of these products and services through the platform is Ross Wilkinson, Director of Development. "When an independent financial advisor or family office joins us, they have access to a world of choice on our robust platform. For some practices, a standard managed money approach is ideal, and we do that all day long. But for others considering independence, who have ultra high net worth clients, their needs simply can not be met at the wirehouses. At best, the wirehouses can offer these clients one solution: theirs."
About Washington Wealth Management
Headquartered in Middleburg, Virginia, Washington Wealth Management is an independent Registered Investment Adviser, established to create a branch network of independent financial advisers. The firm offers advisers the opportunity to become their own boss and take ownership in their business, and provides them and their clients with access to a full set of investment products and services. Advisers at Washington Wealth Management are part of an organization that encourages collaboration and idea sharing, a culture that values them as individuals, and cares about the individual client.
Mr. Sirianni, CEO and Founder of Washington Wealth Management is a 20-year financial services veteran who has held sales and executive management roles with firms such as Oppenheimer, Merrill Lynch, Legg Mason, and Morgan Stanley Smith Barney. Mr. Sirianni has a JD Law Degree from N.Y Law School, a Masters from the City University of New York, and a Bachelors from Trinity College. Mr. Simmons has been in the financial services industry since 1987. Since that time he has held Sales and Management roles for Wachovia Securities, Merrill Lynch and most recently Morgan Stanley Smith Barney where he was Regional Director overseeing the Southern California, Las Vegas and Hawaii Region. Mr. Wilkinson's career spans more than 25 years, with roles in brokerage operations, compliance, technical training, sales and management experience at firms such as Merrill Lynch and Morgan Stanley Smith Barney. With over 75 years of combined leadership experience, Mr. Sirianni, Mr. Simmons and Mr. Wilkinson work with advisers on a day-to-day basis, helping them develop their business plans and refine investment strategies for their clients, and meet with current and prospective clients.
Securities are offered through Mid Atlantic Capital Corporation (MACC), a registered Broker Dealer, Member FINRA/SIPC.
Financial Advice is offered through Washington Wealth Management, LLC a Registered Investment Adviser.
Washington Wealth Management, LLC is not a subsidiary or control affiliate of MACC.
# # #