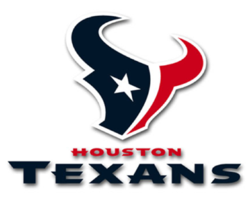 The Houston Texan's outscored the last place Oakland Raiders by 151%.
Los Angeles, CA (PRWEB) July 27, 2011
According to contextual brand analytics firm, Heardable, Texas sports teams are nothing to shake a stick at. The company has just released its ranked list of the most effective NFL football teams online and the Houston Texans (http://www.houstontexans.com) outscored 31 of its competitors to be crowned the most web-friendly gridiron brand.
The Houston Texans outscored teams such as the green Bay Packers and the Baltimore Ravens to take the top position, which was calculated by a thorough examination of nearly 500 online brand variables. The Houston Texan's brand health score of 709 out of 1,000 beat its nearest competitor, the green Bay Packers, by a slim 2 points. Shockingly, the Houston Texan's outscored the last place Oakland Raiders by 151%.
So what are the Houston Texan's doing right? Lots of things:

Mobile smartphone optimized website
Social media presence, participation & followers
Search engine optimized website
Usable site experience (easy to engage, share & transact)
Rich monitoring & optimization using web analytics software and other tools
When it comes to social media, the Houston Texans are doing well, but they are nowhere near leading the pack. On Facebook, for example, the #15 ranked Dallas Cowboys have an impressive 3,194,370 Facebook likes compared to just 319,364 likes for the Houston Texans.
And when it comes to social velocity, the Dallas Cowboys win hands down. They are gathering a staggering 500,000 Facebook likes per month compared to 20,000 Facebook likes per month for the Houston Texans. At the current run rate, the Dallas Cowboys will reach the 10 million Facebook like milestone in about 12-14 months.
Commenting on the NFL football team rankings, Jon Samsel, Chief Executive Officer of Heardable, Inc., said, "The Houston Texans deserve a lot of credit for boosting their online marketing efforts in spite of the recently player's strike and fierce competition from other football teams. It will be fun to re-examine the brand rankings at the close of the football season to see if the Texans hold on to their top position or fumble the ball."
32 NFL Football Team Brands, Ranked by Heardable Score (1000 points possible)
1. Houston Texans - houstontexans.com - 709
2. Green Bay Packers - packers.com - 707
3. Baltimore Ravens - baltimoreravens.com - 690
4. New England Patriots - patriots.com - 689
5. Washington Redskins - redskins.com - 675
6. Chicago Bears - chicagobears.com - 670
7. Atlanta Falcons - atlantafalcons.com - 668
8. Tennessee Titans - titansonline.com - 649
9. San Diego Chargers - chargers.com - 648
10. New York Giants - giants.com - 642
11. Cincinnati Bengals - bengals.com - 629
12. Pittsburgh Steelers - steelers.com - 620
13. Dallas Cowboys - dallascowboys.com - 618
14. Cleveland Browns - clevelandbrowns.com - 599
15. Arizona Cardinals - azcardinals.com - 592
16. Carolina Panthers - panthers.com - 590
17. Seattle Seahawks - seahawks.com - 584
18. Tampa Bay Buccaneers - buccaneers.com - 547
19. New Orlean Saints - neworleanssaints.com - 546
20. Philadelphia Eagles - philadelphiaeagles.com - 530
21. Indianapolis Colts - colts.com - 520
22. New York Jets - newyorkjets.com - 519
23. Denver Broncos - denverbroncos.com - 503
24. Minnesota Vikings - vikings.com - 491
25. Kansas City Chiefs - kcchiefs.com - 483
26. San Francisco 49ers - 49ers.com - 479
27. Buffalo Bills - buffalobills.com - 475
28. St. Louis Rams - stlouisrams.com - 464
29. Jacksonville Jaguars - jaguars.com - 437
30. Detroit Lions - detroitlions.com - 373
31. Miami Dolphins - miamidolphins.com - 317
32. Oakland Raiders - raiders.com - 282
The real-time ranked list of 32 NFL football team brands can be found at:
http://heardable.com/brand_portfolio.php?portfolio_id=1782
About Heardable:
Heardable helps organizations utilize contextual analytics to make smarter, faster business decisions in a way that impacts tomorrow's quarterly results. They are the leading online brand benchmarking and analysis platform that measures the brand health of business organizations across hundreds of categories. Capturing vast amounts of digital information makes it possible to do many things that previously could not be done -- such as spot business trends or unearth lost revenue opportunities. Data can be used to unlock new sources of economic value, provide fresh insights into business planning, even hold vendors accountable. With nearly 1.3 million brands and over 650 million data variables already stored in our database, Heardable's 'big data' repository can be utilized by any business looking for ways to optimize their online performance, boost brand awareness, and increase revenue. Heardable, Inc. is a privately held company based in Los Angeles, CA. http://heardable.com
###