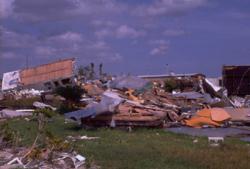 "MADSY will give us a chance to hear some of their stories we don't normally hear". ~Scott Hutton, Training Director
(PRWEB) July 27, 2011
The 2011 Hurricane season has barely begun but the year has already seen tremendous storms and catastrophic events. Over 100,000 claims have been filed from the Alabama, Missouri and Massachusetts tornadoes with damage estimates in the range of $5 – 7 billion. And, these numbers don't include the individual 'disasters' that befall families and businesses every day.
Whether it's rebuilding from a catastrophic event or trying to recover from an individual disaster, the first step often begins with a group of professionals that goes unnoticed. Property Adjusters deliver a vital service to the people and communities that are trying to get past their loss. Adjusters face challenging situations, distraught home and business owners, overworked building professionals and inundated insurance companies, often at the same time. That demands a special kind of person. They are the type of person who can handle tools, schedules, difficult terrain, various types of personalities and still do their job effectively and efficiently. They are the type of people that gain new experiences and captures new stories with each call to the field. Adjusters now have a place to share their stories, put some cash in their pocket and their get their name and company in the spotlight: The MindCross Adjuster Story of the Year (MADSY).
The MADSY contest will provide a venue for adjusters to tell the stories of life in the field. "Adjusters put themselves right in the middle of the aftermath of a disaster. They must move quickly to process claims but also give respect and empathy to those affected" says Scott Hutton, Training Director for MindCross Training, the company that developed WeTrainAdjusters. "MADSY will give us a chance to hear some of their stories we don't normally hear".
The contest starts August 1, 2011 and submissions will be accepted until November 1, 2011. Rules and the submission process are on the WeTrainAdjusters.com website.
"Working with adjusters gives you a different view of the world." says Hutton, "We want to provide a place to record some of their great personal stories. I look forward to reading the entries and seeing the event through their eyes."
The MADSY contest will become an annual event after this inaugural year. The goal of the contest is to bring awareness to the adjuster community and to shed light on a little known profession. Another We Train Adjuster / MindCross property adjuster contest focusing on adjuster photos will be announced later in this year.
About WeTrainAdjusters
WeTrainAdjusters is an insurance-focused area of MindCross Training. Founded in 2001, MindCross Training is a training development company focused on providing various types of cost-effective training and training services. MindCross is currently working with partners in the insurance industry to provide adjusters with the best training available. MindCross is an authorized Continuing Education (CE) provider in Texas and Florida.
###