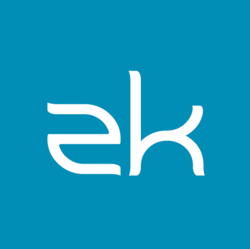 Due to the server-centric approach, programmers don't even think of the "Web"
London (PRWEB) July 28, 2011
As part of globalization, internet is becoming more and more dominant in today's world providing non-barrier communication connecting people more tightly together than ever. As a result, more and more companies and organizations come to realize the importance and the necessity of maintaining an efficient, interactive, secure yet user-friendly web application. This is where ZK framework comes in and plays an important role in aiding web developers with its advanced behind-the-scenes Ajax technologies saving web developers time and effort by enabling pure Java development.
Recently, ZK's deployment is not only limited to corporate companies, rather, it has been spread across cross-disciplinary industries all over the world including government sectors, educational organizations, financial institutions, health care providers and now even broadening its territory to the field of medical services demonstrating the framework's versatility and variability.
In Canada, a highly modernized and interactive BFA (Blood Flow Analysis) web application for medical imaging is developed using ZK to effectively quantitate blood flow measurements. With this system, both the efficiency and quality of patient care has been improved to a great extent; doctors can now easily access the web based application without geographic constraints whilst experiencing complex user interactions that are only achievable on stand-alone workstations traditionally. With advanced measuring technology, BFA is one of the first automatic medical imaging web applications with minimum user intervention.
On the other side of the world in Taiwan, ZK is adopted as a base for producing the user interface of a cloud based medical solution "e-Diabetes remote and mobile care service". This personal health assistant management platform system focuses on providing "automatic", "active" and "interactive" personal healthcare functions in order to reduce the sudden incidents of diabetes such as hyperglycaemia or hypoglycaemia. The system is developed to implement remote and mobile intelligent personal health tacking, analysis and recommendation services. Features and functionalities include but not limited to:

Dynamic driving service event
Real-time & concrete diagnosis analysis
Risk/chart analysis
Weekly/monthly reports
Remote care side
Personalized dynamic care
Today, both systems are widely endorsed and recognised by hospitals, clinics and numerous leading public and private hospitals allowing better patient care, work efficiency and providing patients and doctors with the enriched amenity and convenience it has brought about while also elevating the entire health care system and enhancing the work flow of the institution. On the other hand, the ZK team will continue its cutting-edge innovation to thrive and expand further aiming to serve more cross disciplinary fields at an enterprise level and make positive contribution to the greater Java community.
About Potix
Potix Corporation develops and supports ZK, the #1 Java based Ajax solution on SourceForge.net, the world's largest open source host. Innovation is the most driving force behind the growing Potix. Potix delivered the first Ajax framework to support Java and Android phones, the first embeddable Ajax spreadsheet, and the first to synergize the power of pure Java, markup and scripting languages.
ZK has more than 1,500,000 downloads since its first release in late 2005. ZK is deployed by a large number of Fortune Global 500 companies, including Barclays, Societe Generale, Swiss RE, eBay, Roche, Deutsche Bank, Sony, Sun Microsystems, Audi, EMC and Toyota, providing them with the ability to rapidly create rich Ajax enterprise level applications.
###