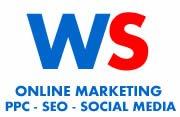 Understand what you want to achieve for the budget that has been set
London, England (PRWEB UK) 27 July 2011
With an understanding of the resources available, an online marketing campaign can be one of the most cost-effective ways of maximising a business's potential.
"It is wise to set aside a portion of your budget for paid advertisements on Google. These paid ads will become the first results that potential customers will see when they make a search," says Waseem Saddique.
Although Pay Per Click(PPC) advertising requires a financial investment, if successful the ROI can be extensive. Research shows that approximately 60% of people click on organic results, leaving 40% of potential customers lost if a PPC campaign is not run (GDM Interactive).
Guiding traffic to a website increases awareness of the services offered which in turn can increase revenue. PPC helps new websites by giving a direct instant service, although it is vital to keep within the budget that has been set.
"The first step of PPC marketing is to understand what you want to achieve for the budget that has been set. Research the keywords and phrases and then write ads directed to qualified customers," continues Waseem.
Once PPC ads have been written, choose the keywords relevant to the campaign to link to the ad.
Both Google AdWords and Microsoft adCenter offer a service where ads can be set to target metropolitan areas, individual cities or even zip codes within those cities so that budgets are spent on a well-targeted audience: In AdWords, one can even limit their ads to show within a certain radius of their location.
"By restricting your ads in this manner, advertisers can ensure that they aren't wasting money on users outside their target market," advises Waseem.
Geographical regions can be set almost instantaneously by adjusting campaign settings.
"PPC campaigns can double visitors and if successful can double profit. But you will need to keep track of campaigns to ensure that it is continuing to succeed and that you are within your budget," Waseem Saddique recommends.
With PPC, the Return on Investment (ROI) can be measured. This way if it doesn't pay for itself in conversions, it can be adjusted accordingly.
PPC marketing is an instant service to make people aware of the service on offer, but it is important to stick to budgets and to keep reports this way Pay Per Click (PPC) advertising won't break the bank.
Statistics from: GDM Interactive. 2011.
###