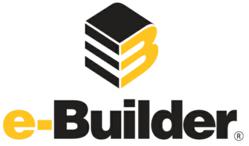 Fort Lauderdale, FL (PRWEB) July 27, 2011
e-Builder, the leading provider of integrated capital project management software, announced today that Fordham University will leverage e-Builder construction project management software as a framework to streamline and automate project management processes, improve transparency and accountability to maximize available project delivery time, and streamline and automate processes. Fordham University is a private institution founded in 1841, with a total undergraduate enrollment of 7,950, and campus size of 93 acres.
The Fordham team is challenged by the short window of time available to execute renovations while classes are on break. The Facilities Team needed a system to leverage industry best practices, standardize and streamline the execution of change orders, task orders, project requests, and other processes. e-Builder's process automation module will help project managers ensure their processes are consistently followed while simplifying the steps for individual users. In addition, e-Builder will provide project stakeholders, including architects and contractors, with more visibility into project tasks and due dates.
About Fordham University
Founded as St. John's College by Bishop John Hughes, Fordham opened in 1841 to serve the immigrant Church of New York. At the invitation of Bishop Hughes, the Society of Jesus (the Jesuits) assumed responsibility for the College in 1846. In 1907 the institution achieved university status. Its name was officially changed to Fordham University. During the 20th century, the University grew to encompass eleven schools, with campuses in the Bronx, Manhattan and Westchester County. Fordham University enrolls 15,158 students in 10 schools. Of the 8,220 undergraduates, 4,020 live in University-managed housing. The entering freshman class consists of 1,895 students. There are 6,938 graduate and professional students, of whom 240 live in University-managed housing. Fordham is one of 297 universities in the United States that is classified as a research university. This classification is based on the number of doctoral degrees awarded, research expenditures and numbers of research staff. For more information, visit http://www.fordham.edu.
About e-Builder
e-Builder is the leading provider of integrated capital program and construction management software for top facility owners and the companies that act on their behalf. The company's flagship product, e-Builder Enterprise, improves capital project execution, resulting in increased productivity and quality, reduced cost, and faster project delivery. Since 1995, e-Builder's technology leadership and construction industry focus has provided thousands of global companies, government agencies, and healthcare and educational institutions managing billions of dollars in capital programs with solutions to improve the plan, build and operate lifecycle. The company is privately held and headquartered in Fort Lauderdale, Florida. For more information, visit http://www.e-Builder.net.
###