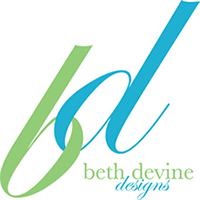 Deerfield Beach, FL (PRWEB) July 27, 2011
Beth Devine Designs is pleased to announce the celebration of a five year anniversary. In honor of this, they are offering their biggest savings ever on all handmade jewelry on the website. Starting today, shoppers will receive a 25% discount on handmade earrings, necklaces and bracelets by using a special promotional code commemorating the anniversary. To take advantage of the savings, customers may simply type in the promo code CELEBRATE at the time of checkout. The promotional code will be valid for five days only, through July 31st and can be applied to all jewelry available on the website.
"I am very excited to be celebrating five years of working in a creative business that I love," said Beth Devine, "and am happy to show appreciation to our customers by offering a special savings."
BethDevineDesigns.com was launched in 2006 and offered a small collection of handcrafted jewelry designed by Beth Devine. The business has continued to grow year after year and Beth has expanded her line to include a selection of almost 250 handmade earrings, necklaces and bracelets with a special line devoted to brides. She strives to offer a unique selection of jewelry designs for a diversity of styles and occasions, ranging from casual to slightly more formal.
About Beth Devine Designs
Beth Devine Designs is based in South Florida and offers a selection of handmade designer jewelry that includes over 200 pieces of elegant and wearable jewelry. Designed and impeccably handmade to last a lifetime, an array of high-quality materials are used, including natural gemstones, genuine Swarovski crystal beads, freshwater pearls, sea shells and coral. Metals used include either sterling silver or 14k gold filled.
Prices range from $26 to $170. Because the jewelry is handmade in the USA and shipped directly to customers, BethDevineDesigns.com is able to offer quality jewelry comparable to that which is sold at higher end department stores at much lower prices.
All jewelry is made to order and usually ships in about 3 days. Free standard shipping is available on orders over $100 in the U.S. and Canada and complimentary gift boxes are available upon request. To stay updated on current news and promotions, please sign up for the newsletter by visiting Beth Devine Designs home page at http://bethdevinedesigns.com.
# # #