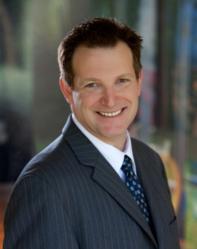 "...the verdict brought vindication to Dr. Golden who maintained his innocence from the start," commented Steven Lubell.
Fort Lauderdale, FL (PRWEB) July 28, 2011
A verdict reached by a Palm Beach Jury on Friday, July 22, 2011, in the case of Karny vs. Golden, Palm Beach County Court Case no. 50-2006-CA-006-107, brought victory and justice to an uninsured physician who was wrongly accused of malpractice. Attorney Steven Lubell, partner at the law firm of Lubell & Rosen, L.L.C., based in Fort Lauderdale, represented the Defendant, Marc Golden, D.O. The Plaintiff, Efraim Karny, filed suit against Dr. Golden for failing to timely diagnose an infection in his left knee. The Plaintiff claimed that as a result of this failure, he lost the use of his left leg.
According to the testimony presented at court, in January, 2003 Efraim Karny saw Dr. Golden for left knee complications. Dr. Golden is a prominent orthopedic surgeon practicing in Boca Raton, Florida. Over a four-month period, Dr. Golden ordered five lab cultures. All of the results were negative, except one which revealed a light growth of staphylococcus lugdunensis, ("Staph L"). Unfortunately, the results of this lab culture were never sent to Dr. Golden. Doctor Golden testified that based on the information he had, he did not believe an infection to be present. Dr. Golden performed a total knee replacement surgery in May, 2003.
Court records further stated in October, 2003, the Plaintiff moved to Israel. While in Israel, the Plaintiff was diagnosed, for the first time, with a knee infection. A sample was taken from his knee and the lab reported a positive finding of staphylococcus epidermidis ("Staph E"). Pursuant to hospital records from Israel, the prosthesis had to be removed as a result of the Staph E infection. In order to save the plaintiff's leg, the Israeli doctors performed a knee fusion surgery, inserting a rod into the leg. Today, the Plaintiff can no longer bend his left leg.
In 2006, according to court records, the Plaintiff sued Dr. Golden for medical malpractice, seeking damages for medical expenses, the inability to lead a normal life and for pain and suffering. The defense presented testimony from an orthopedic surgeon and an infectious disease specialist. The defense experts agreed that that the finding of Staph L in Florida, was merely a contaminant and not a true infection. Therefore, the Staph L culture report that had not been received had no negative impact on the treatment of the patient. Furthermore, the defense experts testified that the Staph L organism bore no relation to the Staph E organism found in Israel. The Jury unanimously agreed with the defense and decided that no negligence had caused the Plaintiff's damages.
Dr. Golden did not maintain malpractice insurance and was forced to privately fund the defense of his case. Many physicians in Florida choose to "Go Bare" (the term coined for doctors that do not carry malpractice insurance in Florida). Mr. Lubell explained that "uninsured doctors often feel compelled to settle cases, even frivolous cases, in lieu of paying exorbitant defense fees."
Lubell & Rosen, LLC, founded in 1994, dedicates its practice to protecting the interest of doctors, especially those doctors who do not carry malpractice insurance. The firm affords uninsured doctors the ability to fend off these suits at a reasonable cost. Steven Lubell is a founding partner of the firm and a Florida Bar Board Certified Civil Trial Attorney. He is "AV" rated by Martindale Hubble and on the Board of Directors of the Broward County Bar Association. Mr. Lubell commented that the verdict "brought vindication to Dr. Golden who maintained his innocence from the start."
# # #