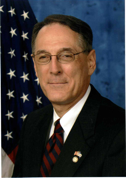 Dr. Kussman will provide a perfect complement to the technical and tactical nature of our advisory board at 5AM
Reston, VA (PRWEB) July 27, 2011
5AM Solutions recently announced that Brigadier General Michael J. Kussman, M.D. (U.S. Army, Retired) has joined their Board of Advisors. Recently retired after completing 37 years of distinguished government service in May 2009, Dr. Kussman's last position was Under Secretary for Health for the Veterans Health Administration. In this role, he led the Nation's largest integrated health care system, the VHA, which provides health care to more than 5.7 million veterans and 7.7 million enrollees. With nearly four decades of military medical expertise, Dr. Kussman will fill the critical role of chief advisor to 5AM's Health IT practice. "Dr. Kussman's extensive experience in making health systems work, notably his experience with military medical systems and his command of strategic perspectives, will provide a perfect complement to the technical and tactical nature of our advisory board at 5AM," said Rob Daly, Chairman of 5AM Solutions.
Dr. Kussman earned his Bachelors and Medical degrees from Boston University, and earned a Masters degree in Management from Salve Regina University in 1994. He began his military career in 1970, is a graduate of the Army War College, and an honor graduate of the Command and General Staff College. His military decorations include the Distinguished Service Medal, Legion of Merit with three oak leaf clusters, Defense Meritorious Service Medal, and the Order of Military Medical Merit. Dr. Kussman received the prestigious "A" designator from The Army Surgeon General, identifying professorial rank, and the Laureate Award from the American College of Physicians as well as being selected as a Master of the College. He is board certified in Internal Medicine and serves on the faculty of the Uniformed Services University of Health Sciences. Dr. Kussman is also a member of the AOA Society.
About 5AM
5AM Solutions develops innovative software solutions for life science professionals. The company helps evolve the way biomedical researchers work and collaborate by using software to reveal new insights hidden in vast amounts of data, facilitate translational research, and solve workflow challenges. The company's solutions overcome IT-based roadblocks to discovery and accelerate progress toward the ultimate goal of better health and improved patient outcomes. For more information, please visit http://www.5amsolutions.com.
###