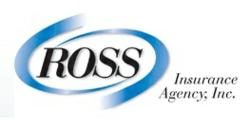 Not only has the independent insurance agency garnered an impressive 901 Facebook Fans, but the agency sees continuous active participation and feedback from their client base on a daily basis.
Holyoke, MA (PRWEB) July 28, 2011
Ross Insurance Agency, Inc., locally based in Holyoke, MA, is the perfect example of Social Media done right. Not only has the independent insurance agency garnered an impressive 901 Facebook Fans, but the agency has seen continuous, active participation and feedback from their client base on a daily basis.
Ross Insurance Agency, Inc. has leveraged their Facebook Fan Page to brand themselves as more than just the average insurance company; rather the agency has capitalized on the laid-back, friendly nature of Facebook and various other social platforms to convey to both clients and prospects that they have a pulse and are in fact real agents who can provide more than just an insurance policy – they can provide the customer service and level of one-on-one communication that all insurance consumers deserve.
In hopes that the agency can spread some social media knowledge to their surrounding community; Ross Insurance Agency, Inc. has compiled a list of best practices, which have proven successful in regards to their social strategy. Check out these top examples of the agency's social media efforts in action:

Branding the agency with a "behind-the-scenes" appeal – Marissa Cloutier, the agency's Social Media Architect, is a pro when it comes to shedding some light on life at Ross Insurance Agency, Inc. There is never a shortage of photos on the agency's Facebook Page; from images of the company's Annual Office Picnic to some great snap shots from a "Girls Night Out" event hosted by a local gift shop, clients and prospects are given a window into the agency's culture.
Client interaction – one of the greatest aspects an agency can benefit of is the ability to connect with consumers on an everyday basis; rather than just when a client is in need of service, such as when they file a claim or want to review their current policy. Being able to initiate conversation and interaction throughout the year allows the agency to stay at the forefront of their clients' minds. Cloutier strategically builds conversation with the agency's "fans" by asking questions (i.e. "french fries or onion rings?", "best soft serve ice cream joint in town?" and taking advantage of Facebook's polling application.
Contests – Ross Insurance Agency, Inc. takes the social platform one step further by launching unique contests which further foster client participation and interaction. Whether it's a photo contest or clients simply having to read and comment on the agency's blog, the team at Ross Insurance Agency, Inc. is constantly looking for ways to reward loyal community members. Prizes have included tickets to The Holyoke Merry-Go-Round, a free night out at Tavern on the Hill and much more!
Providing extended value – another crucial piece to the social media puzzle is using the platform to not only engage consumers, but to also educate them, further branding Ross Insurance Agency, Inc. as the trusted, leading resource for Amherst insurance, Holyoke insurance, Westfield insurance and coverage all across the state. The agency does a superior job of offering up quality information for their clients and prospects by posting "Insurance 101" videos directly on their Facebook Fan Page. One of the agency's most recent – and well received – videos included agency VP, Kevin Ross and Marissa Cloutier discussing how insurance policies respond to natural disasters. The visual format truly helps get their message across in a modern way.
The agency's ability to better connect with their client base has enabled them to not only market the agency smarter, but also better serve their insurance consumers as a whole.
Overall, Ross Insurance Agency, Inc. is seeing true success in the social sphere and hopes that by providing real life examples of how social media can help stregthen a business' marketing efforts, other local business owners will follow their lead, thus growing their businesses too.
About Ross Insurance Agency, Inc:
Proudly located in Holyoke Massachusetts, Ross Insurance Agency is dedicated to serving the insurance needs of local individuals, families and businesses. Since 1925, Ross has been committed to fostering a positive reputation for their agency; striving to emerge as a leading coverage provider, above all other Massachusetts insurance companies. Ross specializes in providing superior Auto, Home, Business, Group and Life Insurance to residents across the state; in addition to various specialty insurance solutions.
###