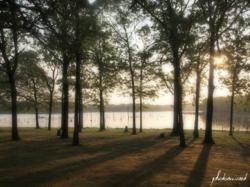 Yantis, TX (PRWEB) July 28, 2011
PhotosUWant.com today announces their new web design and online portfolio offering art and photography lovers everywhere the ability to purchase one of a kind photography online.
PhotosUWant is the photography business of husband and wife team, Troy and Valerie Mellema. The team is also the owners of popular SEO writing business, Words You Want and travel review website TrueTravelReviews.com. Through their experiences travelling around the world the concept of PhotosUWant was created. Photography has always been a passion of the Mellema's who strive to not only capture memories but once in a lifetime experiences as well.
In the past year, the team has added to their portfolio extensively after visiting Barcelona, Spain; Collioure, France; Venice, Italy; Alaska and various destinations across the US. Their photography can be found on TrueTravelReviews as well, where you can purchase iPad wallpapers featuring images from these destinations.
In addition, PhotosUWant is located on the beautiful shores of Lake Fork in Texas. The lake is home to premiere bass fishing, but also provides a variety of nature experiences day in and day out has Blue Herons, the Great White Egret and the Bald Eagle grace the shores of this popular lake. Individuals interested in Lake Fork photography will find a plethora of images available for sale via the PhotosUWant portfolio.
Images can be purchased online through the PhotosUWant SmugMug portfolio. Buyers will find a number of print size options as well as gallery wrap canvases, which eliminate the need for matting and framing while also providing an elegant manner of displaying art in your home.
In addition to online sales, PhotosUWant will begin touring the state of Texas and attending various art and craft shows, competitions, fairs and festivals.
For more information visit PhotosUWant.com.
About PhotosUWant.com: PhotosUWant was originally conceived by Valerie Mellema as a place for displaying her travel, nature and lifestyle photography. Troy quickly became involved and together they now offer their services via their website and portfolio.
# # #