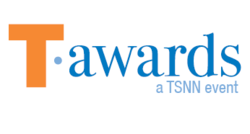 I think the timing for Sean Guerre, chairman of SISO, and I to discuss the 'State of the Industry' is ideal.
Austin, TX (PRWEB) July 28, 2011
Registration for Tarsus Advon's 2nd Annual TSNN Event Excellence Awards (T-awards), Nov. 4-6 at the Omni Shoreham Hotel in Washington, D.C., officially has opened.
To register for this three-day weekend event that includes a Friday night reception, Saturday C-level executive conference, followed by the gala awards dinner celebrating trade show industry success and capped off by a Sunday brunch, please visit http://registration3.experient-inc.com/showTSN111/Default.aspx.
T-awards event highlights feature a "State of the Industry" session Saturday morning with Vinnie Polito, chair of the International Association of Exhibitions and Events, and Sean Guerre, chair of the Society of Independent Show Organizers, discussing the state of the trade show industry with moderator Stephen Nold, president of Tarsus Advon, a division of U.K.-based Tarsus Group (owner of TSNN).
"I think the timing for Sean Guerre, chairman of SISO, and I to discuss the 'State of the Industry' is ideal," said Vinnie Polito, managing director of VP International. "Our industry finds itself in a defining time and recent developments promise to make this session very interesting."
The C-level executive conference also will include TSNN Editor-in-chief Rachel Wimberly moderating a panel on the latest in social media with show managers, as well a session talking a look a Visa issues and what the industry is doing to ease international visitation to trade shows.
The gala awards evening will celebrate the fastest-growing shows of 2010 in attendance and net square footage, as well as the show with the best social media outreach and marketing, a special "Industry Icon Award" and TSNN's very first "Best of Show" award.
For the "Best of Show" award we are leaving it up to SHOW MANAGERS to tell us why they think their show is the BEST.
What made the event so outstanding?
Did an exhibitor at the show break a record and obtain the most leads ever?
Did the show have the best sessions, games, music, food or networking environment?
Was the show filled with best dressed or friendliest attendees this year?
Maybe the show really was the greenest and did its part to help save the planet?
Did the show add some "secret sauce" to the showfloor that created an unparalleled end-user experience?
Did the show increase its exhibitor base by impressive numbers from its last event(s)?
Did the show use new technology in a new and exciting way - QR codes, social media, mobile marketing, etc.?
To submit your entry for "Best of Show" just write up a few paragraphs on why you think your show should be chosen and send to: Beate Halligan/president of H+A International - bhalligan(at)h-a-intl(dot)com. Be sure to include examples or supporting data if applicable. Deadline to submit for "Best of Show" is September 20.
The top three entries will be reviewed by a select panel of judges and then the industry will vote through an extensive social media and PR campaign which one deserves to be "Best of Show". The show managers from the three shows will be invited to the 2011 TSNN Event Excellence Awards celebration where the winner will be named. To register for conference and/or awards please visit http://registration3.experient-inc.com/showTSN111/Default.aspx.
*The other awards will be chosen using TSNN data and internal judging.
The TSNN Event Excellence Awards were created to celebrate the growth, innovation and achievement that exist in our industry. Every day, show organizers are working to promote their events, launch new ones, and better serve their attendees and exhibitors by creating amazing marketplaces for commerce.
About Tarsus Advon
Based in Austin, Texas, Tarsus Advon oversees online publications and community portals that provide technology information and education for the event and trade show industry. Tarsus Advon also conducts research with show organizers, technology suppliers and industry experts. Qualitative and quantitative data are respectively gathered through primary sources and survey analysis. Events are designed to educate event and exhibition professionals about the latest trends and developments in technology. Tarsus Group acquired Tarsus Advon in 2010.
TSNN Press Contact:
Taylor Poss
tposs(at)tarsusus(dot)com
(512) 310 0628
###