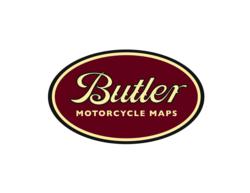 We want people to associate us with that wander lust so we have strategically partnered with riders who share our passion to explore
Eagle, CO (PRWEB) July 27, 2011
Butler Maps, creators of highly successful motorcycle maps, has taken their passion for the open road to help others in their quest for adventure.
"Our maps don't just represent the best places to go ride your bike. They are the catalyst to dream, to wonder about the places you may find yourself. We want people to associate us with that wanderlust so we have strategically partnered with riders who share our passion to explore," says Justin Bradshaw of Butler Maps.
This year the company has teamed up with privateer dirt racer Ned Suesse who will be heading to South America this winter to compete in the famed Dakar Rally. "Ned is a great guy. He is very passionate about bikes and is highly respected in the adventure riding community. We are very pleased to help Ned in the pursuit of his Dakar dream," says Bradshaw.
Beyond the dust of Dakar, Butler Maps will be collaborating with many other great events and people including the Colorado 600 http://www.colorado600.org which aims to help trail preservation and 12,000 miles for 12,000 smiles, which is organized by a group of college students who are riding their motorcycles around the country to raise money for cancer research. They are even helping support a team of adventurous riders who are taking there bikes to the arctic and back.
And because maps are the core of what they do, Butler Maps will be sponsoring the "Cannon Ball Project," a multi-year effort to retrace and document the route of an amazing 11 1/2 day coast-to-coast motorcycle ride in 1914 by America's first true Adventure bike rider, Erwin G. Baker, better known today as "Cannon Ball" Baker.
# # #