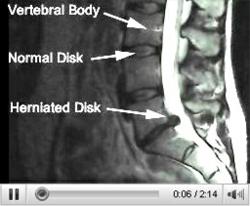 "We are very happy with the success of our team approach."
Rockville, MD (PRWEB) July 28, 2011
A Rockville doctors office has introduced a new protocol to help patients with foot pain, numbness and burning. Rockville Medical and Disc Center, LLC in Rockville, MD has a specialized exam and evaluation to find the true cause of the problem, thereby, helping the team of doctors and practitioners deliver the proper treatment of this painful and frustrating condition. This new and latest protocol helps them laser focus on candidates for this treatment. While having 2 locations, 1 in Rockville and 1 in Gaithersburg, the Rockville location has Medical Doctors, an Anesthisologist, Board Certified Pain Management Doctor, Nurse Practitioners, Chiropractors with Physical Therapy privileges and massage therapists. State of the art technology are at the disposal of the doctors including cold laser, spinal decompression and electro analgesia.
Peripheral Neuropathy is a difficult disease to diagnose and a lot of times not just 1 type of treatment or doctor will help the patient. Is the pain in the foot or is it coming from another part of the body? Does the diagnosis require 1 or more than 1 type of treatment? These are questions that need to be answered. Surgeons will want to do surgery, an MD will want to give medication, a chiropractor will want to adjust. But, sometimes not 1 of these methods will handle the problem. The doctors and staff have over 60 years experience dealing with peripheral neuropathy and other types of medical conditions. This painful condition can be properly diagnosed with a physical exam as well as a nerve conduction velocity (NCV) and electromyography (EMG) testing. The foot pain and/or numbness can be treated with: tens units, nerve blocks, physical therapy and/or nutrition. It is all based on the examination and diagnostic findings. Don't suffer needlessly.
###