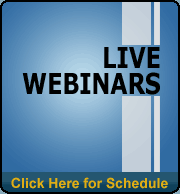 CPE Webinars from CPECredit.com are highly educational.
Tampa, FL (PRWEB) July 27, 2011
CPECredit.com is pleased to announce streaming webinars being presented in early August (and again in the Fall) concentrating on how tax professionals can help their clients establish a Family Wealth Preservation and Succession Plan. These courses, listed below and described in detail on our website as to dates, content and cost, will give the CPA and other tax professionals practical "how to" advice on using the new Tax Relief Act of 2010, valuation strategies, pass-through entities and trusts, and buy-sell agreements in preserving family wealth.
A 2-year window of opportunity exists for wealth succession without incurring gift tax, due to the TRA of 2010, which "sunsets" January 1, 2013 absent additional tax legislation. The concepts of developing and meeting family goals, shifting or gifting assets without loss of senior family member control, and structuring FLPs and LLCs to save income and estate taxes – each of these will be developed in this 4-course combination of up-to-date tax and wealth succession planning material.
The author-instructor, Owen Fiore, who practiced tax and estate planning law in California for over 40 years, has put together detailed outline materials for each course, which will be presented with numerous power point slides during the course presentations. Sign up today for one or all of these courses:
August 2: "Tax Relief Act of 2010: Focus on Financial & Estate Planning (2 hours CPE)
August 4: "Playing the Valuation Game" (3 hours CPE)
August 5: "Buy-Sell & Deferred Compensation Agreements" (2 hours CPE)
August 11: "FLP, LLC, and S Corporation Family Succession Planning" (3 hours CPE)
# # #