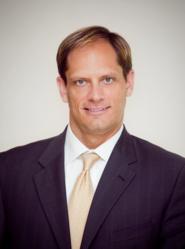 "Todd understands who we are as a company, and, most importantly, where we're going, which makes him a huge asset to our leadership team," said Chris Broderick, CEO of GroupLogic.
Arlington, VA (PRWEB) July 27, 2011
GroupLogic®, the industry's leading provider of software products that unlock the power of new enterprise platforms, today announced that Todd While has joined its senior leadership team as Vice President of Mobility Solutions. Mr. While will focus exclusively on forging strategic partnerships, alliances and OEM relationships that increase the market adoption of GroupLogic's recently launched mobilEcho product, the industry's first and only Mobile File Management (MFM) software for enterprise iPad users.
Mr. While brings impressive and extensive technology industry expertise as well as a deep understanding of how to forge and build strategic partnerships for growing software companies. His knowledge spans not only the mobile software marketplace, but also complementary markets such as social media, business intelligence, and information and network management.
Prior to GroupLogic, Mr. While assisted in the launch of Kratos Networks and also served as its Vice President of Channel Sales and Business Development. Kratos Networks is a division of Kratos Defense & Security that produces IT monitoring and management solutions for critical networks and infrastructure. Before that, he held Vice President of Business Development positions at both Clarabridge and iLumin.
"With the growing use of iPads in the enterprise, and the continuous development of products and services that support this trend, there is tremendous opportunity to expand GroupLogic's presence in the marketplace through new and strategic relationships," said Mr. While. "To continue GroupLogic's exponential growth, we need to capitalize on mobilEcho's unique and competitive position of being first-to-market to not only meet, but exceed growth targets."
"We knew that Todd had the right combination of business acumen and industry contacts to execute on our vision of working with other like-minded companies to create new opportunities for mobilEcho," said Chris Broderick, CEO of GroupLogic. "He understands who we are as a company, and, most importantly, where we're going, which makes him a huge asset to our leadership team."
For prospective partners and customers interested in investigating mobilEcho, the latest version, mobilEcho 2.1, is available for a free trial download at http://www.grouplogic.com/enterprise-file-sharing/ipad-file-system/free-trial.html. mobilEcho can also be purchased via the GroupLogic web store (http://www.grouplogic.com/store/).
About GroupLogic
GroupLogic® helps enterprise and education IT organizations simply and securely integrate diverse computing platforms into enterprise environments, connecting employees to enterprise files, content and assets to facilitate a more productive and efficient work environment. With more than two decades of experience, GroupLogic leads the marketplace in helping IT organizations effectively and easily manage the integration of Apple products into the enterprise ecosystem. Whether IT organizations are looking to integrate existing Apple assets, purchase additional Apple hardware like Macs and iPads, or want to take advantage of the hardware costs savings that accompany the adoption of IT consumerization, GroupLogic enables IT organizations to easily and securely manage the rapid integration of diverse platforms while ensuring resources are optimized. GroupLogic enables the enterprise to focus on what is really important – competitive differentiation, improved employee productivity, mitigated risk and reduced costs. GroupLogic's proven products—mobilEcho, ExtremeZ-IP, ArchiveConnect, and MassTransit—are in use by some of the world's most innovative companies, including Christie's, International Greetings and Omnicom Group.
GroupLogic®, mobilEcho™, ExtremeZ-IP®, MassTransit®, Zidget®, ShadowConnect™ and ArchiveConnect™ are all registered or unregistered trademarks of GroupLogic, Inc. All other trademarks referenced herein are the property of their respective owners.
© 2011 GroupLogic, Inc.
All Rights Reserved.
# # #