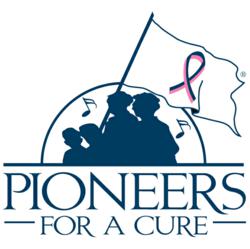 New York, NY (PRWEB) July 27, 2011
Pioneers For A Cure is pleased to announce the iTunes release of the classic country song 'Left My Gal In The Mountains' by Grammy Award-winning singer-songwriter and storyteller Tom Chapin. Chapin has selected the American Cancer Society to benefit from proceeds of sales of the single, an advance release for the Pioneers For A Cure 'American Collection' in October 2011.
The song can be found on iTunes at http://itunes.apple.com/us/album/pioneers-for-a-cure-left-my/id451575142.
Tom Chapin has gained widespread critical and popular acclaim for his recordings aimed at 4 to 11 year-olds and their families. Tom and his collaborators John Forster, Michael Mark and Jon Cobert have created a body of songs which are quickly becoming children's classics. His family albums have been recognized with awards from the American Library Association, Parents' Choice, the New York Music Awards, the National Association of Parenting Publications and Parents Magazine. Five of his family recordings have received Grammy nominations for Best Musical Album For Children, including 'Some Assembly Required,' Tom's newest family recording. Billboard magazine calls Chapin "the best family artist around."
'Left My Gal In The Mountains' was written by Carson Jay Robison (1890-1957), an American country music singer and songwriter. Although his impact is generally forgotten today, he played a major role in promoting country music in its early years through numerous recordings and radio appearances. Tom Chapin's revival of the song is solo with acoustic guitar self accompaniment.
The American Cancer Society (ACS) is a nationwide, community-based voluntary health organization. Headquartered in Atlanta, Georgia, the ACS has state divisions and more than 3,400 local offices. Learn more about ACS, what they do, and their plans for the future at cancer.org.
Pioneers For A Cure is the largest showcase of cancer charities on the web. Called '[A] stellar model of artist-driven grassroots philanthropy' by National Geographic, the non-profit project records public domain songs, reinterpreted and made available for donations of as little as $1.99. This treasure trove of over 100 songs has been recorded by dozens of artists from around the world including Suzanne Vega, Ben E. King, Tom Chapin, Tom Verlaine, Matt White and David Broza. Proceeds from song downloads are donated to artist-selected cancer charities such as the American Cancer Society, St. Jude Children's Hospital, the Breast Cancer Research Foundation, and Susan G. Koman for the Cure.
Please contact Pioneers For A Cure for more information, reviews and other press requests.
###