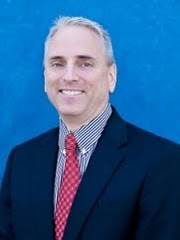 Mesa, AZ (PRWEB) July 29, 2011
Mesa, AZ law firm of Clint W. Smith, P.C. recently launched their website, providing a valuable online legal resource to current and potential clients.
The site offers helpful information to remove some of the fear and uncertainty from the legal process, including basic information on Mesa, AZ Bankruptcy laws.
Website visitors learn how the experienced Mesa, Az Bankruptcy attorneys at the law firm of Clint W. Smith, P.C. can assist them with their legal issue, and can help with bankruptcy (Chapters 7, 11 and 13), short sales, payment plans, and other options for dealing with debt. The firm has developed a reputation for maintaining high ethical standards while aggressively representing clients throughout Arizona in financial and legal matters. Clint Smith had practiced in Mesa since 1985, and has handled thousands of bankruptcy cases.
The attorneys at Clint W. Smith, P.C. understand the ins and outs of bankruptcy, and are happy to walk you through your options. The firm's goal is to equip you with the knowledge to make informed decisions about your financial future, to help you through the difficult times, and to help you on the path to future financial security.
Serving clients from Mesa, AZ, the firm is dedicated to helping its clients find financial stability. The new website explains each practice area offered by the firm in greater detail.
For more information about the firm, please go to http://www.bankruptcyazlaw.com or call (480) 807-9300.
###