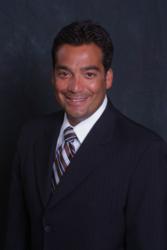 Mr. Ambrosino demonstrated the kind of experience and integrity that we value.
--Dr. Gordon Williamson, Director of IBF
Red Bank, NJ (PRWEB) July 28, 2011
Raymond Ambrosino, Partner at Garden State Securities, has been named to the Board of Advisors for the Institute of Business and Finance for the fourth consecutive year. He was nominated to the IBF board from a field of over 3000 potential candidates based on varying qualities that he possesses. Dr. Gordon Williamson, IBF's Director, explained that while many candidates were considered, "Mr. Ambrosino demonstrated the kind of experience and integrity that we value." Ray is responsible for providing the institute with guidance as to its academic content, programs, certification testing and ethical standards.
As a financial consultant in the industry for over 20 years and having acquired his Certified Financial Planner ™ certification in 2005, Ray is always willing to share his knowledge with his peers as well as young investment professionals who are trying to establish themselves. "I am a big proponent of sharing my experience with the next generation of market professionals," says Mr. Ambrosino. He adds, "I entered into the business at a very young age and feel as though I owe it to the professionals and experienced colleagues that helped me establish a foundation in the business, to pay it forward. I'm honored to be a Board member of IBF," concludes Ray.
Garden State Securities, Inc. (GSS) is a full service independent brokerage and financial planning firm. Founded in 1980, GSS has earned a nationwide reputation for excellence in providing a high quality of investment management and advice to small businesses, corporate executives, and individual investors. With a team of experienced professionals, GSS has consistently provided its clients with sound investment solutions to meet their needs. For more information on investment vehicles, please call (732) 280-6886.
# # #