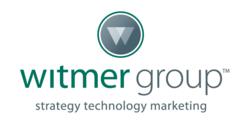 Good candidates have so many choices in online search that they will follow the path of least resistance.
Dallas, Texas (PRWEB) July 29, 2011
With millions of job-related searches each month on career aggregator sites, employers need new ways to ensure they are not missing the best candidates. Witmer Group, headquartered in Dallas, TX, created Speed To Hire™ to help companies optimize their corporate career sites in order to compete effectively with job search boards to reach the best talent online.
Speed To Hire goes beyond applicant tracking to combine proven technology with human interaction. The result is a more effective way to connect job seekers directly with companies that have openings. Speed To Hire automatically scrapes open positions from applicant tracking systems daily and posts them to the career site. Each position is supplemented with words and phrases that have been researched for prime optimization. Personalized monitoring allows tweaking of job descriptions based on performance and creation of additional pages for difficult-to-fill openings. In addition, built in alerts ensure that there are no additional tasks for recruiters – a critical component for success.
"Applicant tracking systems are an essential part of corporate recruiting, but lack the human touch that makes sure the right candidates are connected with corporate career sites." said Kristina Witmer, Managing Director of Witmer Group. "Speed To Hire helps employers know that they aren't missing qualified candidates."
Speed To Hire can function as a turnkey solution or be incorporated with a company's internal processes. In either case, clients benefit from an efficient, cost-effective recruiting solution.
"Good candidates have so many choices in online search that they will follow the path of least resistance, said Witmer. "Our goal is to provide a direct line between online talent and corporate openings."
Witmer Group (http://www.witmergroup.com) is a Dallas based company that creates and executes social marketing strategies that drive corporate revenue, assisting its clients with social media planning and execution, content optimization, video production and website development. The company specializes in search engine marketing programs, SEO, pay-per-click, brand development, web design and creative approaches for reaching and energizing prospects and customers.
For more information, contact Kristina Witmer at 214.474.0730 or kristina(at)witmergroup(dot)com.
###