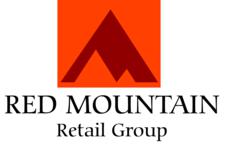 Santa Ana, CA (PRWEB) July 28, 2011
Red Mountain Retail Group, Inc. announced today that one of its partnerships, Red Mountain Asset Fund I, LLC, closed a $108,612,000 loan funded by John Hancock Life Insurance Company (U.S.A.).
This transaction provided for 15 year permanent financing on a 34 retail shopping center property portfolio located in 5 states, with an emphasis on the Phoenix, Arizona and Southern California areas.
Pacific Southwest Realty Services acted as the exclusive correspondent to John Hancock in the structuring and implementation of this large financing transaction. Red Mountain Retail Group's legal representation was facilitated by Elkins Kalt Weintraub Reuben & Gartside, LLP and by Allen Matkins Leck Gamble Mallory & Natisis, LLP for John Hancock Life Insurance (U.S.A.).
Red Mountain Retail Group has a long standing relationship with John Hancock Life Insurance (U.S.A.) that goes back over a decade. "It was truly a collaborative effort between John Hancock and Red Mountain that required teamwork from many individuals to get this multi-state, multi-property transaction complete. Thanks to Scott Clark and his team from Pacific Southwest Realty Services as they were absolutely instrumental to this process" says Michelle Bell, CFO of Red Mountain Retail Group.
Michael Mugel, CEO of Red Mountain added: "The financial markets have been dominated by irrational banks and weak financial institutions for the past few years and it is very exciting to be a part of a closing with a team of seasoned, rational business professionals. We are extremely pleased to once again have John Hancock Life Insurance partner with us on a deal." He also added "I'd also like to express my gratitude towards Farmers & Merchants Bank as they have been instrumental in the growth and profitability of Red Mountain Retail Group over the past 15 years, which as a result allowed for this permanent financing to occur."
Since its inception in 1999, Red Mountain Retail Group has grown from one moderately sized shopping center in Phoenix, Arizona into a highly profitable portfolio encompassing over 3.5 million square feet of commercial retail development with a current value of over $700 million dollars.
In the past 18 months, Red Mountain has purchased an 86,000 SF distressed shopping center in Central Phoenix, Arizona that was 80% occupied, a 90,000 SF, 60% occupied shopping center in South Dallas, Texas; a 40,000 SF, 10% occupied shopping center in Mesa, Arizona; a single tenant retail property in Los Angeles, California; a build to suit pad for Raising Canes Chicken in Phoenix, Arizona; and purchased a free-standing, bank owned 6,000 SF pad in Tucson, Arizona. In 2009, Red Mountain Group, Inc. (parent company of Red Mountain Retail Group) founded a new residential division which purchased 275 distressed homes predominately in Arizona and Texas, and will continue with residential acquisitions over the next 18 to 36 months.
Poised for additional growth and future expansion, the company is headquartered in Santa Ana, California, and also has an office in Phoenix, Arizona. For new acquisitions please call 714-245-7402. Red Mountain can be found online on Facebook, Twitter, and at http://www.RedMountainRetailGroup.com
###