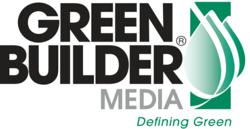 Stewardship has become the duty of all corporations, large and small.
Seattle, WA (PRWEB) July 27, 2011
Green Builder Media announced today that Ben Packard, Vice President of Global Responsibility for Starbucks Coffee Company, will be the next visionary presenter for its Impact Series: Game Changers in Sustainability webinar program. Packard will join Green Builder Media President Ron Jones on August 10 for an enlightening conversation about his role in corporate responsibility.
Green Builder Media launched the Impact Series in early 2011 with inaugural speaker, Lester Brown, founder of the Earth Policy Institute, followed by former HUD Secretary, Henry Cisneros, ocean activist, Jean-Michel Cousteau, venture capitalist, Guy Kawasaki and most recently, environmentalist Dr. Marcus Eriksen.
"Stewardship has become the duty of all corporations, large and small," said Green Builder Media CEO, Sara Gutterman.  "We're excited to learn from Mr. Packard about Starbucks' role in environmental protection, corporate social responsibility, and global sustainability."
Packard joined Starbucks in 1998 after receiving his MBA & Certificate in Environmental Management from the University of Washington in 1998. He is responsible for designing the strategy and developing programs in support of the Company's commitment to responsible business practices. Packard was part of the original Corporate Social Responsibility team at Starbucks when formed in 1999. Using the Natural Step framework for sustainability, he was responsible for completing an environmental footprint analysis for the company in 2001 when he lead the environmental affairs strategy. Ben lead a team to perform the company's first greenhouse gas emissions climate inventory in 2004.
In January 2000, Packard received a Fellowship from the Environmental Leadership Program, an organization seeking to transform public understanding of environmental issues by training and supporting a network of visionary, action-oriented emerging leaders. He was named Starbucks "Leader of the Year" for 2002 for his work on the Environmental Footprint Project. Ben is currently a fellow of the US-Japan Young Leaders Program.
Ben Packard's live webinar will be held Wednesday, August 10 at 11am PDT/2pm EDT, and will then be available on demand at http://www.greenbuildermag.com. The webinar is generously co-sponsored by Boral, Beam by Electrolux, BioBased Insulation, DuPont, and Green Builder Coalition.
Green Builder Media
Green Builder® Media, LLC is the leading media company in the North American residential building industry focused exclusively on green building and responsible growth. With a comprehensive suite of print media, online options, demonstration homes, case studies, training and education vehicles, and live events, Green Builder Media assists building professionals prepare themselves for the new green economy. For more information, visit http://www.greenbuildermag.com.
###