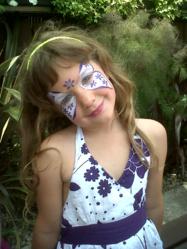 Families to taking part in activities is a key factor in determining access to STEM success for the next generation.
London, SE England (PRWEB) July 29, 2011
Whether readers are a local to London, and looking at keeping children entertained and educated positively over the holidays or whether they are visiting or writing for families from another part of the country or even the world – this is a great story about family entertainment linking to education.
Maths-Whizz is taking the lead to practically avoid summer learning loss and working within the informal STEM (Science English and Mathematics) guidelines, will be showcasing in and around London this August. This fits in strongly with government recommendations that beyond the classroom, the inclination of families to take part in activities is a key factor in determining access to STEM success for the next generation.
The fun kicks off at Legoland in Windsor on the on the 15th, 16th and 17th of August. The following two family fun days will be held at the Museum of London at the Barbican in the City of London.
Maths-Whizz will not be charging for these events. The days will however involve some great numeracy activities linked to the fun rides and Lego shapes at Legoland and the Museum's superb collection of historical artifacts, from the stone age to the sixties ( something for the parents!).
Maths-Whizz Family Fun Day highlights include:

T-shirts and sticker give-aways
Activities and worksheets that support numeracy for children over the long summer holidays
Cuddly Mascot fun
Time actively engaging with this superb online learning programme on laptops provided
An education surgery, run by an expert who will be available to answer general educational questions
Please come and join the Maths-Whizz Team and our fabulous cuddly Maths-Whizz mascot. There is no need to register. Just turn up!
Legoland
Where? Legoland, Winkfield Road, Windsor, Berkshire SL4 4AY (01753 626111)
When? 15th,16th, 17th August - 11am - 4.30pm
Museum of London
Where? Museum of London, London Wall, Barbican, St Pauls', Moorgate
When? 18th- 22nd August, 11am - 4.30pm
*NB: Admission to the Museum of London is free as are all Maths-Whizz activities. However typical entry fees apply to Legoland. For more information on park entrance charges go to http://www.legoland.co.uk
For pictures, stories and additional information )or if you would like us to come to your area next) please get in touch.
###