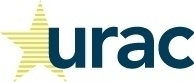 Washington, DC (PRWEB) July 27, 2011
URAC, a leading health care accreditation organization, is pleased to announce that CNN Senior Medical Correspondent Elizabeth Cohen will give the keynote address at its 12th Annual Quality Summit, being held October 4-6, 2011 in Chicago, IL.
"Ms. Cohen's dedication to the empowered patient is right in line with URAC's mission and values. Our accreditation programs aim to help consumers navigate the increasingly complex health care environment," said Alan P. Spielman, President and CEO of URAC. "We are honored to present Ms. Cohen to complement an event that shares best practices and innovative solutions for health care management organizations in this time of change."
Elizabeth Cohen is currently senior medical correspondent for CNN's Health, Medical and Wellness unit, reporting breaking medical news and health consumer reporting on CNN and CNN.com. Her signature digital column the Empowered Patient keeps consumers informed on how to ensure the best medical care for themselves and their families. Her book, The Empowered Patient: How to get the Right Diagnosis, Buy the Cheapest Drugs, Beat Your Insurance Company, and Get the Best Medical Care Every Time, was published in August 2010.
Ms. Cohen joins a dynamic agenda that addresses the unique needs of the evolving healthcare management marketplace. The two-day event also features:

Panel presentations on innovative federal and state health policy initiatives that bring participants up-to-date on healthcare reform implementation throughout the country.
Posters and breakout sessions led by award-winning experts that present visionary strategies for consumer empowerment and protection in all realms of the healthcare industry.
A variety of networking events within a vibrant exhibit hall.
Inspiring presentations for the URAC Health Care Stars! and Best Practices Awards that honor the professionals and organizations that positively engage consumers.
Information-packed presentations that cover new and upcoming URAC measures and accreditation standards that address healthcare reform.
A full agenda is now available at http://www.urac.org/12thAnnualSummit/agenda.asp. For complete conference details and to register for URAC's 12th Annual Quality Summit, October 4-6, 2011 in Chicago, IL, go to http://www.urac.org/12thAnnualSummit/12thAnnualSummit.asp.
About URAC
URAC, an independent, nonprofit organization, is well-known as a leader in promoting health care quality through its accreditation, education and measurement programs. URAC offers a wide range of quality benchmarking programs and services that keep pace with the rapid changes in the health care system, and provide a symbol of excellence for organizations to validate their commitment to quality and accountability. Through its broad-based governance structure and an inclusive standards development process, URAC ensures that all stakeholders are represented in establishing meaningful quality measures for the entire health care industry. For more information, visit http://www.urac.org.
###