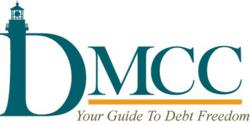 DMCC's goal is to arm employees with the financial education and tools needed to enjoy a prosperous financial future
Deerfield Beach, FL (PRWEB) July 29, 2011
Debt Management Credit Counseling Corp (dmcconline.org), a nonprofit charitable organization ("DMCC"), announced today a Partner Program that provides free financial education to employees in conjunction with their employer's human resources department or employee assistance program. Employers who partner with DMCC will benefit from a custom educational program that will help their employees learn more about managing money and dealing with financial issues. DMCC's Education Department conducts seminars at the employer's business location, which are supplemented with workbooks and other free educational materials. In addition, DMCC provides employers custom website landing pages and employee discounts on other available services. This program is a valuable employee benefit that is provided by DMCC at no cost to businesses located in the State of Florida (for businesses outside of Florida, travel cost reimbursement is necessary).
DMCC recognizes that between the housing crisis and high unemployment rates, workers are under an enormous amount of financial stress. Many employers are aware of their employees' financial status and how the related stress is impacting their company's productivity. When employees are dealing with personal financial issues (speaking to creditors, discussing financial situations with coworkers and worrying about money matters) during work hours they are not focusing on their job. "DMCC's goal is to arm employees with the financial education and tools needed to enjoy a prosperous financial future so that they can concentrate on their tasks during work hours," stated Jessica Stokes, Education and Research Coordinator for DMCC.
In recent years, DMCC has had much success presenting their free seminars and educational materials to companies through independent providers of employee assistance programs. The DMCC program represents a value added benefit that employee assistance program providers can pass on to their business clients. "DMCC has facilitated exceptional adult learning financial literacy seminars for one of our premier clients over the past several years. The DMCC training staff is professional, accommodating and easy to work with. Many employers may find themselves currently struggling with budgets. At times, employers are faced with cutting or even eliminating their training budgets. The free on-site financial literacy seminars have been a welcome addition to the financial education services that an employer can make available to their employees," Lindsey Novinich, EAP Senior Account Executive.
About Debt Management Credit Counseling Corp.
DMCC is a nonprofit 501(c)(3) public charity committed to educating consumers on financial issues and providing personal assistance to consumers overextended with debt. Education is provided free of charge to consumers via seminars, workshops, a proprietary financial literacy program, and a vast array of online and printed materials. Free personal counseling is provided to consumers to identify the best options for the repayment of their debt. Consumers interested in speaking with a DMCC certified credit counselor may call (866) 618-3328 or request help at dmcconline.org. DMCC is a HUD Approved Housing Counseling Agency, is approved by the U.S. Trustee to provide bankruptcy counseling and education, and has an A+ rating with the Better Business Bureau.