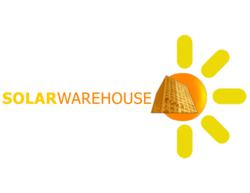 Solar Warehouse Is Now Offering High Efficient Renogy Panels in California and New Jersey.
Baton Rouge, LA (PRWEB) July 29, 2011
Renogy LLC—a Louisiana based solar panel supplier, has established a strategic partnership with Calmonte Corporation dba Solar Warehouse, a full service solar distributor in California and New Jersey.
Upon signing a supply contract with Calmonte Corporation last week, Renogy is targeting at a total sale of 10 MW with Calmonte Corporation in the upcoming year. With the help of Calmonte Corporation, which is headquartered in Southern California and has long established distribution channels and good relationship with local installers, Renogy is looking forward to expand its US market share.
With this new partnership, Renogy and Calmonte Corporation, together, will be able to share experience and resources to better promote the development of the solar industry by providing solar installers with customers on both coasts while gather real-time market intelligence to help with its innovation and marketing strategies.
"We see tremendous potential in this collaboration," said Yi Li, President of Renogy. "Since the formation of Renogy, we have set off to be the best vertically integrated manufacturer in the industry, but this goal is only possible with the commitment of our partners. Calmonte Corporation is a perfect partner, with tremendous prowess, offering a commitment to shorten lead time, and providing solar users with great products."
"Renogy's extensive vertical integration, broad product offering and focus on quality and customer service will enable Calmonte to provide our customers with very competitive and reliable systems tailored to their needs. Especially with their high efficiency panels, customers will be able to generate more power within limited space," said David Tsay, General Manager of Calmonte. "We are looking forward to this highly synergistic partnership to expand the market shares of both companies."
Customers interested in learning more about Renogy's panels can visit http://www.renogy.com. For more information about utilizing Solar Warehouse's services, please call 626-579-3288 or go to http://www.calmontecorp.com.
About Renogy:
Renogy is a global player that produces solar ingots, wafers, cells, and modules insuring reduced cost at each step in the production chain. This vertical integration enables competitive pricing and a superior quality control process. Besides, Renogy also offers top-rated product efficiency as high as 15.3%. With its large annual capacity up to 500 M Watt, Renogy makes sure its customers' access to abundant supply.
About Calmonte Corporation:
Calmonte Corporation dba Solar Warehouse has been providing fully turnkey PV systems to installation professionals since 2007. Its distribution network currently expands out from Rosemead CA, Phoenix AZ, Tallahassee FL and Dayton NJ.
###