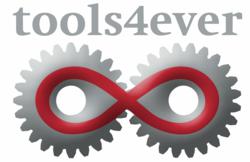 Tools4ever's UMRA software has saved our district considerable man hours and resources by connecting to the Skyward Student Information System to automatically manage our user accounts in Active Directory
Seattle, WA (PRWEB) July 28, 2011
Tools4ever, the market leader in Identity and Access Management solutions, is proud to announce it now has more than 35 customers with connections to Skyward Student Information System and its identity and access management software solutions. These connections make the management of user lifecycles efficient and effective. By automating labor intensive tasks, Tools4ever's solutions can help free up time of the IT department allowing them to focus on more critical tasks and projects. Tools4ever's User Management Resource Administrator (UMRA) connection to Skyward Student Information System has proven to be effective and cost efficient for hundreds of school districts nationwide.
Travis Brown, Network Administrator for Hutto ISD in Texas had this to say about Tools4ever's connection to Skyward; "Tools4ever's UMRA software has saved our district considerable man hours and resources by connecting to the Skyward Student Information System to automatically manage our user accounts in Active Directory. The Tools4ever consultants did an outstanding job implementing the UMRA and we began saving immediately. "
UMRA connects via ODBC to the Skyward database, it queries the student data and then provisions user accounts based on parameters set by the network administrators. More importantly, UMRA manages the daily changes on the account ranging from minor attribute changes to the ending of the lifecycle. Once the user account is decommissioned it can be deleted, archived, or set into an inactive account status as dictated by business rules.
For more information about UMRA and its connections to over 130+ applications and systems please visit http://www.tools4ever.com/products/user-management-resource-administrator/.
About Tools4ever
Tools4ever distinguishes itself with a no-nonsense approach and a low Total Cost of Ownership. In contrast to comparable Identity & Access Management solutions, Tools4ever provides a complete solution in several days rather than weeks or months. Partly thanks to this approach, Tools4ever is the undisputed Identity & Access Management market leader, with more than one million managed user accounts. Visit http://www.tools4ever.com for more information.
###