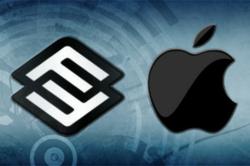 FotoFusion is the keystone software in our digital production workflow. It is the only album design tool you will ever need.

David Ziser, Master Photographer
Montreal, Quebec (PRWEB) July 28, 2011
LumaPix, publisher of the acclaimed FotoFusion album layout software, is very pleased to announce the release of LumaPix::FotoFusion for the Mac. This new version of FotoFusion responds to the overwhelming demand for a version of FotoFusion that runs natively on OSX ; it includes many of the features that will eventually become part of FotoFusion v5. The software can be purchased at http://www.LumaPix.com; a discount is available for users upgrading from earlier versions of FotoFusion.
WHAT IS FOTOFUSION?
LumaPix::FotoFusion is a stand-alone professional photography software package used to create wedding albums, photobooks, portraiture, and other complex image layouts. It includes power tools to automatically arrange images into multi-page albums, to non-destructively edit those layouts and the images they contain, and to output the results at any resolution – from email up to large-format output.
"The most important tool for any digital photographer is his/her digital camera. The second most important tool is the LumaPix::FotoFusion layout software; it is the keystone software in our digital production workflow. It's unbelievable the ease, speed, simplicity, and time savings that FotoFusion brings to your digital designs! It is the only album design tool you will ever need."
--- David Ziser, Kodak mentor and internationally-renowned photographer and lecturer
MAC NATIVE
Mac users do not need to purchase parallels, vmware, or other software in order to run FotoFusion; the software is simply installed and run. The only system requirements are an Intel chipset and X11 (which is installed on most Mac systems, and available from the Apple install CDs that came with the Mac if not).
WHAT DOES THE NAME "FOTOFUSION V5 MAC BETA" MEAN?

Beta: This release is production-ready, but does not yet include all of the UI changes that the final v5 build will include; the priority was to deliver a stable, fast Mac version with functionality equivalent to the PC version.
V5: this is not a free upgrade for existing v4.x users. It is the first release of v5, and includes several important new features in addition to Mac support.
Mac: this build is available for Mac users only; additional features will be added to the final v5 release, which will be available for both PC and Mac.
NEW IN THIS RELEASE
Mac Support

FotoFusion now runs on any Intel Mac running Leopard, Snow Leopard, or Lion.
Text

In-canvas what-you-see-is-what-you-get text editing
Per-character text attributes (size, kerning, rotation, etc)
Text effects (blur, emboss, inner shade, etc)
Text in shapes (diamond, circle, etc)
Output

PDF export now supports layers and vector text
Editing

Layout Mirroring
Text Search – find text anywhere in the project
User Interface

Completely rebuilt Home Zone
Rebuilt contextual menus
Stability & speed

Two years of polishing performance and stability from YearbookFusion now available in the FotoFusion product.
PRICING AND AVAILABILITY
Visit http://www.LumaPix.com for a free software download.
New licenses of LumaPix::FotoFusion v5 Mac Beta are available immediately for OSX 10.5, 10.6 and 10.7 for $119.95 to $299.95, depending on features selected.
Existing users are invited to upgrade at a discount ($59.95 to $219.95) at the LumaPix website.

Mac users who purchased FotoFusion v4.5 on or after April 21 2011 should email support@LumaPix.com to arrange their free upgrade; the LumaPix standard 90-day purchase protection policy applies for the Mac platform.
PC users purchasing v4.5 on or after July 21 2011 will receive v5 final at no charge, when it ships.
Upgrades from v3.x and v4.x:

Ranges from $59.95 to $219.95 - See here.
LINKS
Free Download: http://www.lumapix.com/?redir=DownloadNow
Press Kit: http://www.lumapix.com/corporate/corp_collateral_text.shtml
Product Images: http://www.lumapix.com/corporate/corp_collateral_graphics.shtml
ABOUT LUMAPIX
LumaPix is a private corporation based in Montreal, Quebec, Canada. Our mission is to provide powerful, easy-to-use media tools that enable professionals to create results that amaze and delight their customers. FotoFusion is an exceptionally powerful, easy to use photo layout software package that enables users to create, share, and publish image layouts with uncompromising quality. For more information about LumaPix and FotoFusion, visit http://www.LumaPix.com.
© 2011 LumaPix. All rights reserved. Product specifications and availability are subject to change without notice. LumaPix and FotoFusion are trademarks of LumaPix. Apple, Mac, and OSX are trademarks of Apple Computer Inc. All other trademarks contained herein are the property of their respective owners.
MEDIA CONTACT:
Michael Sheasby
877-586-2749
biz(at)lumapix(dot)com
###