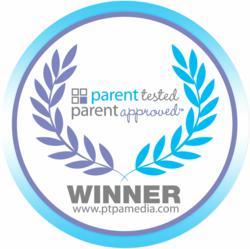 "PTPA's goal has always been to help parents make the best choices when shopping for their families and Parker's product is definitely a good choice"
Toronto, Ontario (PRWEB) July 29, 2011
Parker Salinas, a young girl from Roswell, GA learned that her mom had breast cancer two years ago. Feeling frightened yet grateful that it didn't take her mom away from her, she felt like she had to do something to help those that are continuing to suffer. "No family should have to go through what we did." Parker decided to raise money for breast cancer research. She did this the only way she knew how. She made bracelets.
Parker's Cantabz Eco-Friendly Bracelets™ are made of recycled pop can tabs. Through the sales of each of these bracelets, she donates money to the Breast Cancer Research Foundation® (BCRF). This is a charity that she chose because it uses 90% of its donations to fund breast cancer research grants.
Cantabz came to PTPA Media (Parent Tested Parent Approved),an organization that evaluates products and services for families, in the hopes of gaining recognition for her cause and earning the PTPA seal of Approval. The PTPA team were so touched by the work that Parker was doing that they decided to work with her to increase her brand awareness at no cost to her.
"PTPA's goal has always been to help parents make the best choices when shopping for their families and Parker's product is definitely a good choice," says Sharon Vinderine, founder of PTPA. Parker sells her Cantabz™ in several stores as well as through her newly launched website http://www.cantabzforacure.com. She reaches out to schools, clubs, companies and organizations that want to help out. She has a goal of raising $5,000 and is almost there. Through the help of newspapers, magazines, PTPA Media, websites and television in the US, Canada and Australia, Parker's Cantabz for a Cure foundation has received lots of attention. Cantabz for a Cure has been awarded a PTPA Media Seal of Approval.
"This is a foundation that is near and dear to our hearts. Parker is an inspiration not only to other kids, but to all of us who want to make a difference. Cancer is so prevalent that there are few people who haven't been touched by it either through personal experience or someone close. We are so proud to be able to award Parker our seal of approval because she's made a difference and she's continuing to make a difference."
Cantabz Eco-Friendly Bracelets™ cost only $6.99 and are available in an assortment of sizes and colors. They will certainly add some fun and pizazz to your outfits but will more importantly help a 10 year old make a difference in the frightening world of breast cancer. If you're interested in donating to Parker's foundation please visit her website.
###