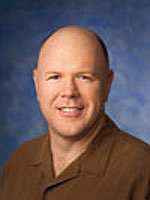 San Francisco, Calif. (PRWEB) July 28, 2011
Sharethrough, the leader in social video advertising, today announced that Jay Webster has joined the company as chief product officer. Most recently chief product officer at Quova, Webster will drive the development and evolution of Sharethrough's social video platform. Webster will also lead up a fast-growing technology team: the company has quadrupled the size of its product and engineering team since the beginning of the year, attracting video industry talent from companies such as Break Media, SayMedia and uStream.
An ad industry veteran with more than twenty years of experience, Webster was GM of Performance Marketing and CTO for BlueLithium, where he led technology strategy until their acquisition by Yahoo! for $300 million. Webster served as GM of Lead Generation for Yahoo! until he left to join Quova, where he was Chief Product Office and helped guide Quova's acquisition by Neustar. Earlier in his career, Webster served as President and COO of ad network Consorte Media, VP of Engineering for Adteractive, Inc., as well as President and CTO for Fathom Online.
Webster joins the company during a period of explosive growth, as more brands look to turn their paid video media buys into "earned" media through social marketing strategies and technology. Sharethrough also announced today that average campaign size has increased by over 50 percent from Q1 2011 and has nearly tripled year-over-year; overall company revenue has grown by over 100 percent year-over-year.
Webster is the third senior executive added to the Sharethrough management team this year; in Q1, the company announced that it had hired former MySpace and Forbes sales veteran Robert Pietsch to lead Sharethrough's national sales team, as well as former BREAK Media executive Avi Brown to lead Sharethrough's platform operations team.
"Sharethough continues to attract top talent from across the industry as people see the tremendous opportunity for technology innovation around social video as well as Sharethrough's leadership position in the market," said Dan Greenberg, co-founder and CEO of Sharethrough. "If there is one person who has the mix of deep advertising industry experience, technical leadership and vision who will allow Sharethrough to reach its tremendous potential in the social video advertising industry, it is Jay Webster."
About Sharethrough
Sharethrough provides brands with a repeatable, scalable and transparent approach to distributing video content that guarantees viewership and maximizes shared engagement. Sharethrough drives engaged audiences for brand videos through its social video ad products, unique publisher network and proprietary targeting and optimization tools. Sharethrough is used by many of the world's leading brands, including Sony, Microsoft, General Motors, Victoria's Secret, Nestle and LEGO, as well as top agencies such as Pereira & O'Dell, Universal McCann, Evolution Bureau and Goodby, Silverstein & Partners. Founded in 2008, Sharethrough is a privately held company based in San Francisco, Calif. For more information about Sharethrough, please visit http://www.sharethrough.com.
###