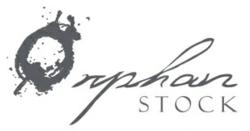 furnishings in need of a home
Los Angeles, CA (PRWEB) July 30, 2011
Pacific Hospitality Design (PHDesign,Inc), famous for their high quality and beautifully designed furnishings, has recently announced the launch of Oprhanstock.com. The website is a new division of Pacific Hospitality Design's R&D. Orphanstock.com offers an opportunity to create and or acquire high quality one of a kind custom furniture and furnishings from already existing goods.
Oprhanstock.com will enable customers to turn existing furniture into completely new and enhanced furniture by revamping, refurbishing, retrofitting and even reconstructing it.
While making furniture out of existing pieces will considerably cut the cost of buying new furnishings, it has many other benefits as well.
According to Ana Maria Martinez-Stumpo founder of Orphanstock and vice president of PHDesign,Inc "The most apparent advantage is not its cost efficiency but its Eco-friendliness. Many Eco-conscious customers are very concerned about furnishings using up too many natural resources. By purchasing furniture from Orphanstock.com, you can rest assured that no new trees were chopped and no beavers were left homeless."
In order to maintain and gain mass trust in buying sample and prototype furniture, Oprhanstock.com ensures quality and durability in their products. A large part of the stock furniture comes from the prototype(s) produced by PHDesign,Inc for their clientele which mostly includes interior designers, hotels,resorts,time shares,private label, restaurants, high-end residential and celebrities. "Prototypes that we develop and manufacturer for our trade-shows and clientele end up in our warehouse as orphan furniture in need of a home. This fact alone is enough to guarantee the quality of frames and fabric used."
Refurbishment and recreation of existing furnishing is a reforming market and businesses such as Orphanstock.com will promote more and more people to choose this option. It will prove extremely helpful and convenient for interior designers and individuals looking for unique accents and one of a kind pieces. It has also been expected that Orphanstock.com will allow other manufacturers in the industry to sell prototypes and overstocked items.
Orphanstock.com offers a number of services through which customers can actually customize the already existing furniture before buying it. Retrofitting is also one of the major aspects of their service. Retrofitting allows for the usage of antique and used frames and overage of fabrics. The spokesperson further stated that the proceeds from the orphan furniture at Orphanstock.com will be used for Research & Development for creating new items.
The website also offers the opportunity to redesign existing furniture through a vast selection of frames, fabrics and finishing. The selection of material and content for existing furniture at Oprhanstock.com is not just limited to wood and upholstery but also metal, glass and paint for finishing products.
Currently, Oprhanstock.com features different types of furnishings and accessories including pillows, lamps, side tables and chairs to choose from. More information and details can be found on the website, http://www.Orphanstock.com.
About Pacific Hospitality Design, Inc.
Originally founded in 1980 by Gilbert Martinez, Pacific Hospitality Design is a leading name in the furniture design and manufacturing industry. PHDesign,Inc designs and manufactures all custom wood, fully upholstered & wrought iron/metal furnishings according to customers' specifications. The company provides hospitality and contract furniture for hotels, restaurants, design firms and many such institutions with varying budgets.
For more information, contact using the following details.
Contact Details
Website:http://www.Orphanstock.com
Phone:323.278.7999
Email:anamartinez(at)phdesign(dot)com
###