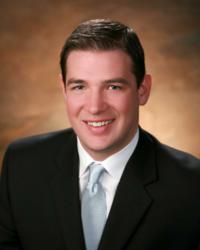 Denver, Colorado (PRWEB) July 28, 2011
Reeves D. Whalen, a personal injury and product liability attorney at Burg Simpson Eldredge Hersh & Jardine, P.C., has been appointed by the Anschutz Medical Center (AMC) Cancer Fund to serve on the Development Committee. AMC Cancer Fund, also known as AMC Cancer Research Center, is dedicated to raising awareness and funds for the University of Colorado Cancer Center to support its outstanding programs in cancer prevention, care, education, research and service to the nation. The University of Colorado Cancer Center is the only National Cancer Institute-designated Comprehensive Cancer Center in the Rocky Mountain Region, one of only 40 in the country. Therefore, their work and impact is extremely significant. Patients diagnosed and treated at CU Cancer Center have higher 5-year survival rates for many cancer types compared with statewide and national averages.
Mr. Whalen is an accomplished Colorado injury attorney. In 2011, Reeves Whalen was selected by the Denver Business Journal as a "Forty Under 40" Rising Star. In 2010, Mr. Whalen was chosen as a Finalist by the Colorado Bar Association for the "Young Outstanding Lawyer of the Year" Award. Furthermore, in 2011, Mr. Whalen was appointed by Denver Mayor Michael Hancock to serve on the Administration's Transition Team as the Co-Chair for the Department of Excise & License. Reeves serves on the Board of Directors for Save Our Youth, The American Constitution Society, and The Golden Triangle Association. Mr. Whalen also sits on the Executive Committee for the Democratic Party of Denver and has served on Campaign Finance Committees for John Hickenlooper's Gubernatorial Campaign, State Senator Chris Romer's Mayoral Campaign, and Former Speaker of the House Andrew Romanoff's U.S. Senate Campaign.
Mr. Whalen's community involvement extends to efforts both locally and globally. Mr. Whalen traveled to Haiti, with Center of Hope, on a philanthropic mission to build an orphanage outside of Port Au Prince. Reeves dedicates a great deal of his personal time serving as a youth mentor and guest teacher in the Denver Public Schools and recently taught on the Pine Ridge Indian Reservation in South Dakota.
With offices in Denver, Cincinnati, Cody, and Phoenix, Burg Simpson is a firm of award-winning lawyers, practicing in the areas of personal injury lawsuits, class action, medical malpractice lawsuits, dangerous drug litigation, unsafe products, insurance bad faith, employment law, commercial and securities litigation.
###